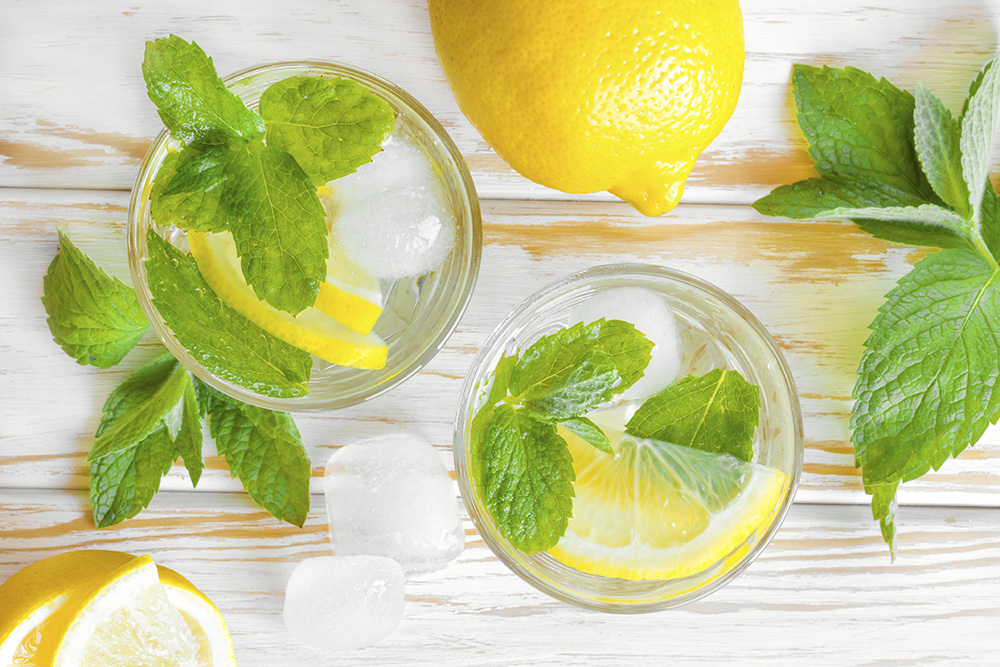 What is one small change you can commit to today?
What is one small change you can make today that will make a big impact on your road to healthy living? We have a few ideas for you!

No matter what level you are at with food, there are always little things we can do to feel better ourselves and model health for our kids. It may be kicking a coffee habit that you don't think is serving you, or taking gluten out of your diet. Or it may be adding something to your repertoire like green smoothies (link) or more sea veggies (link). For me right now I know I need to drink more water! Here is a list of seven small improvements to my life that have made a big impact!
You don't have to go all out to make big change! Small improvements add up to huge leaps forward. Choose just one simple step below, and see how it affects you this week. Do it for 21 days straight, and you create a rhythm to sustain it for good. Take a moment now to choose one step, put it in your calendar, and even choose a second small step for Day 22.
Drink Water Drink lots of water — staying hydrated throughout the day keeps your energy level high, keeps wastes on the move out of your body, and moisturizes your skin from the inside-out. An easy trick to keep on top of drinking is to fill eight jars of water in the morning. Keep one by your bedside to drink before you get out of bed, then strategically place the others to be visible as you make your way through your day, including one to grab when you leave the house. Tell your kids about your task to drink water. First they will remind you when you forget, and second, it gets them thinking about drinking more too!
Start the day with a green smoothie. It's easy to get going in the morning when you have the power of fruits and vegetables on your side! Combine your favorite fresh fruits in a blender with nutrient-rich veggies such as cucumber, leafy greens, and even avocado (we do love our Vitamix for smoothies!). Add the cleansing power of ginger and lemon, and enjoy your new found energy!  Find recipes here and read all about our 5 ingredient formula.
Keep fruit in full view. We keep a lot of fruit on the counter as a quick and healthy choice for breakfast, snacks, and even dessert. It is the visual center of our kitchen, so it is often our first stop when looking for a bite. The different shapes and colors are also a pretty touch to the kitchen décor! You can even cut fruits like mango, pineapple, and melon, and have them in full view but also easily edible.
Plan your family's meals. Make time each Friday to plan the next week, and you'll be surprised (and happy!) about how much time and money you save. Take 15 minutes and treat yourself to a cup of tea (or a jar of water!) and some great music. Make it fun! If you plan on Friday, you can use your weekend time to shop, chop up fresh fruits and veggies to have on hand for the week, and make some healthy sweet treats to enjoy with your kids.
Bake sweet treats on Sundays. We love our sweet treats! They're sinfully delicious but with the sin: there are vitamins, minerals and fiber inside, and they're dairy- and gluten-free. Some of our favorites (and easiest) are (un)cheese-cake, brownies, and chocolate pudding! Never feel deprived again: having two easy-to-grab, homemade sweet treats in the house will keep you feeling abundant and even indulgent!
Have a pantry that serves you. We all buckle sometimes to the lure of sweets and junk food, so it is very easy to let processed foods filled with sugar, fats and additives into your pantry. Think: screaming toddler pointing at fruit gummies; gluten-intolerant child sweetly saying she wished she could eat Oreos while you are in the cookie aisle; or even your own promise to "eat just one." Whether it is our sweet tooth or our kids, it is easy to end up with foods that you don't really want to put in your body. So think of your pantry as a tool to make food that serves you versus a place you go to grab food to just eat. Try our gluten-free, vegan checklist to get you started.
Exercise. Yoga class, the gym, and long runs are fabulous, but if finding those large blocks of time are getting in your way, look at exercise differently. An excursion with your kids in the forest, or how about a hula-hooping contest, or a dance party? Instead of a coffee date with a friend, suggest a brisk walk through the park; on date night, enjoy a long walk after dinner out. If you can even find some brisk movement for 10 minutes, three times a day, that will add up to the 30 minutes you are looking for. Do go to your favorite yoga class when you can, but don't get frustrated if you can't make it there. Keep movement in the picture any way you can, and you will feel loads better all month long.
Did you choose something to start with? Come join the conversation in our free facebook group.