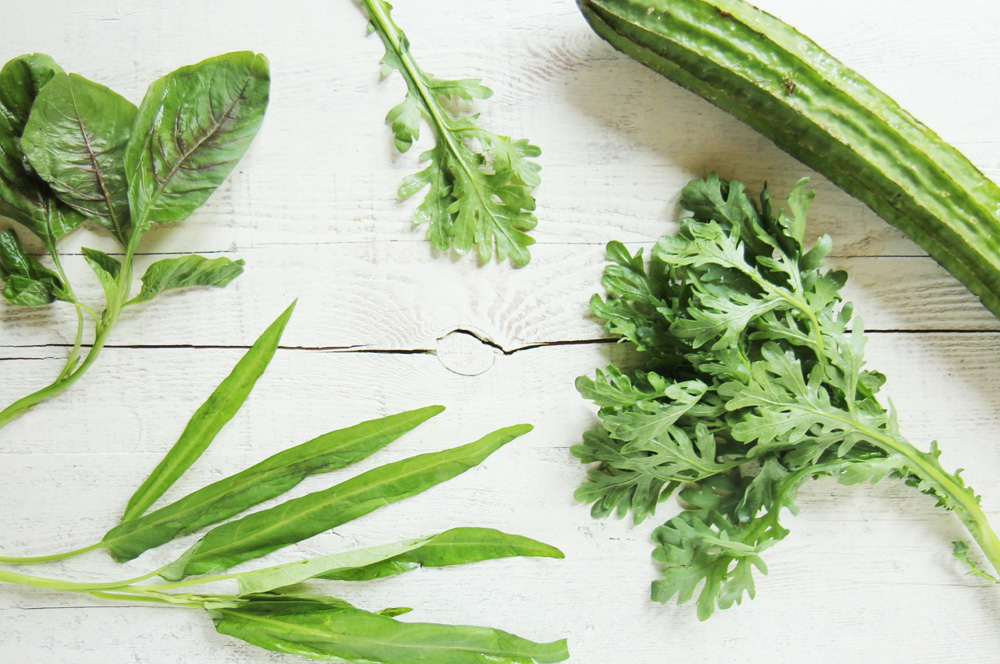 Ugly Vegetables and Beautiful Memories
A conversation with Grace Lin
Name: Grace Lin
Occupation: children's book author and illustrator
Can you tell us a little about the story of the Ugly Vegetables? The Ugly Vegetables is very much based on a true story. I grew up in upstate New York and my family was one of the few Asian families in the area. My mother craved Chinese food but there were not any grocery stores that had the right ingredients. So, having a green thumb, she grew the Chinese vegetables she wanted in our garden. Of course, being completely Americanized, I was horrified and embarrassed that our garden was growing weird, misshapen vegetables while all the neighbors were growing petunias and roses. However, just like the book, I came to terms with it!
Can you tell us your favorite memory of gardening with your mom? The memory that makes me laugh now is when my mother's ku gua (bitter melon) had begun to grow. It was a greenish-white with lumps and bumps all over it. I screeched, "Mom! Those vegetables look like brains! You're growing brains!"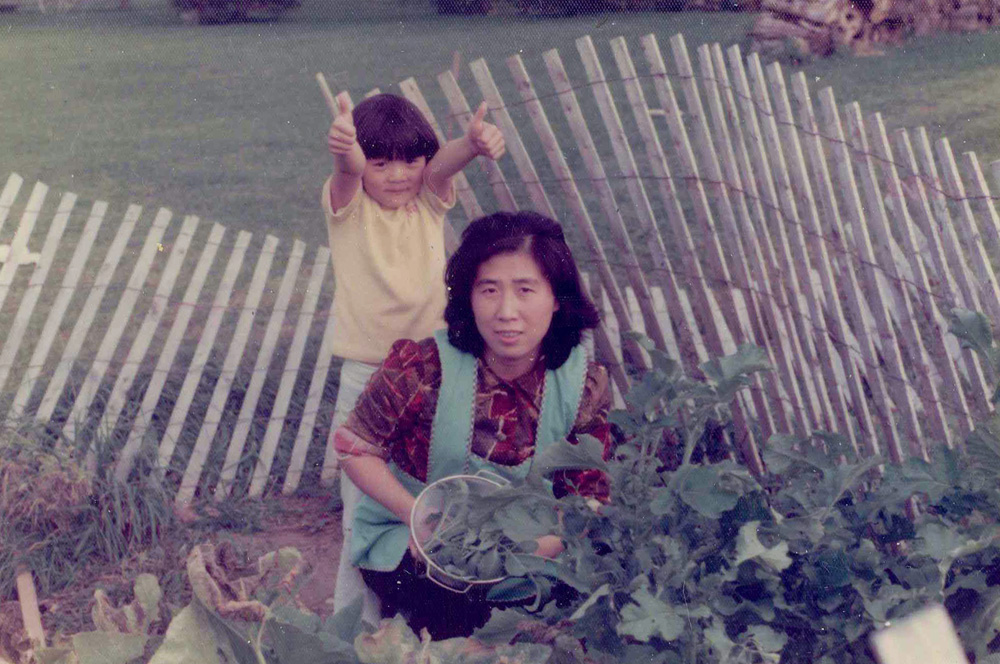 Did the experience of "ugly vegetables" making yummy soup influence your relationship with food in your life? Yes, but I didn't realize it until much later in life. I took the flavors of the soup and all the fresh vegetables for granted. But now, when I buy a Chinese cucumber or even a "regular" cucumber from the grocery store it's never as good or as crisp as I remember the ones I ate as a child. The experience of my mother's garden has made me adore eating freshly picked food—from picking apples at a farm to the beans in my own garden.
Can you share a story of how you have seen your story impact other children? (It is certainly a favorite of my kids!) Well, early on, I received a lot of compliments for its multicultural message. It was one of the first children's books that portrayed an Asian-American experience and I'm proud of that. My favorite story is when a mother came to one of my signings and told me that her child made her read the book so often that one day she hid the book to get out of reading it, and told them it was lost. The girl was so upset that now she had to buy another!
Do you have a garden now? Is gardening something you do or look forward to doing with your daughter? We began our first garden last year (we finally moved out of an apartment building to a house with a yard) and it was great fun. We are more enthusiastic gardeners than we are skilled, however—so our garden was a little slipshod and haphazard, but still great fun. We plan on doing better this year. My daughter is just turning two but even at age one she found the garden fascinating. She loved picking all the vegetables—sometimes when they weren't quite ripe! I definitely look forward to more gardening with her. You can read about our garden adventures here: www.gracelinblog.com/search/label/garden