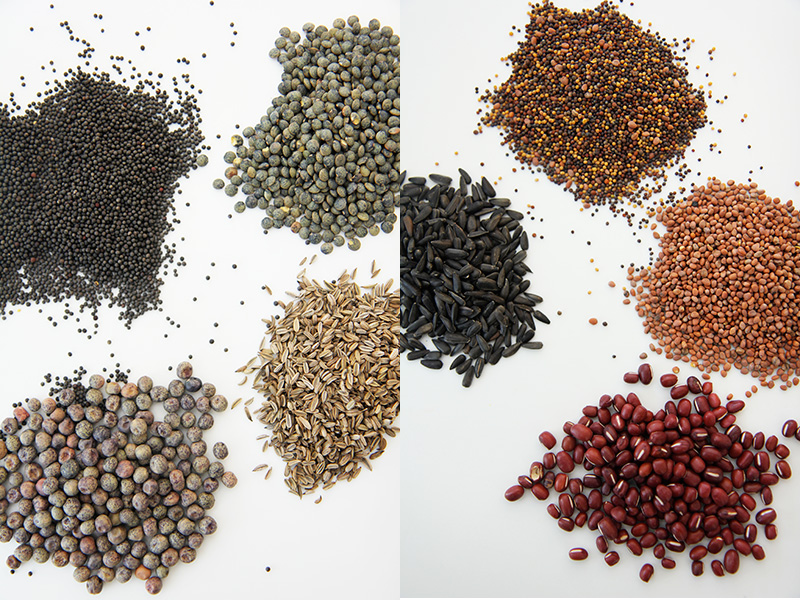 The Joy and Benefits of Sprouting
Why sprouts?
"[Sprouts] carry plenty of vitamins, minerals, proteins, and enzymes, all necessary for the body to function optimally. In addition to providing the greatest amount of these nutrients, sprouts deliver them in a form that is easily digested and assimilated. In fact, they improve the efficiency of digestion. Sprouts are also deliciously fresh and colorful!
"Sprouts are very inexpensive (even when organic), always fresh (they grow until you chew them) and have the potential to help solve hunger and malnutrition problems in our communities and in developing countries, because they are so rich in nutrients, affordable, and easy to transport before sprouting. Sprouts are precious in winter, when the quality of fresh fruits and vegetables is declining as their price increases."
" [Sprouts] supply the highest amount of vitamins, minerals, enzymes, etc. of any food per unit of calorie."
"…sprouts nourish and strengthen the whole body, including the vital immune system."
– from The Wonders of Sprouting by Lucie Desjarlais, RNC
Jar Sprouting
I sprout most things in a jar. It takes about 3 days. They are delicious (every seed has it's own unique flavor). And it is a fabulous project to do with kids!
You can literally see a plant growing.
You need:
A large mouth mason jar
Tulle from the craft store that has big enough holes to let water through
A rubber band
A dish rack
Seeds
Directions:
Soak seeds for the amount suggested on the package, which is usually 2-6 hours.
Empty water by fastening the tulle on the top of the jar with a rubber band and using it as a sieve.
Keeping the tulle on, fill the jar with more water and swirl, washing the seeds, and emtype.
Place the jar upside-down in the dish rack.
Wash seeds as in step 3 twice a day. This is a fabulous job for kids.
Watch the sprouts grow. I let the smaller seeds, such as radish or garlic, grow longer and I eat them in salads or with crackers and spreads. The larger beans, like adzuki or lentils, I sprout a bit less and steam them with veggies. (see recipes)
Once satisfied with your sprouts, drain any excess water, cover with a lid, and refrigerate for up to 5 days.
Tray Sprouting
Have you ever bought Sunflower or Pea Shoots at the store? That is what you will grow yourself with tray sprouting — your very own micro greens.
They take over a week as opposed to 3 days. They are fabulous in salads, and my kids love them – they pick them as they are growning. They are green, which is a nice addition to any kitchen counter-top (do keep them out of direct sunlight)!
You need:
A tray (an actual sprouting one makes it even easier)
Seeds
Directions:
There are fabulous video, created by Mumm (a seed company), which shows just how easy this is!
Bowl Sprouting
If you are just making beans and rice for dinner, you can sprout the beans to make them easier to digest.
You need:
Bowl
Beans
Directions:
Soak Beans overnight
Drain and rinse and return to bowl
You should see little tails growing after 6-8 hours. If it takes longer (which it could if it is really cold) make sure to rinse the beans twice a day
Cook as you normally would
You can do this on a Friday, and cook beans on a Sunday, so you have them in the fridge for quick meals throughout the week.