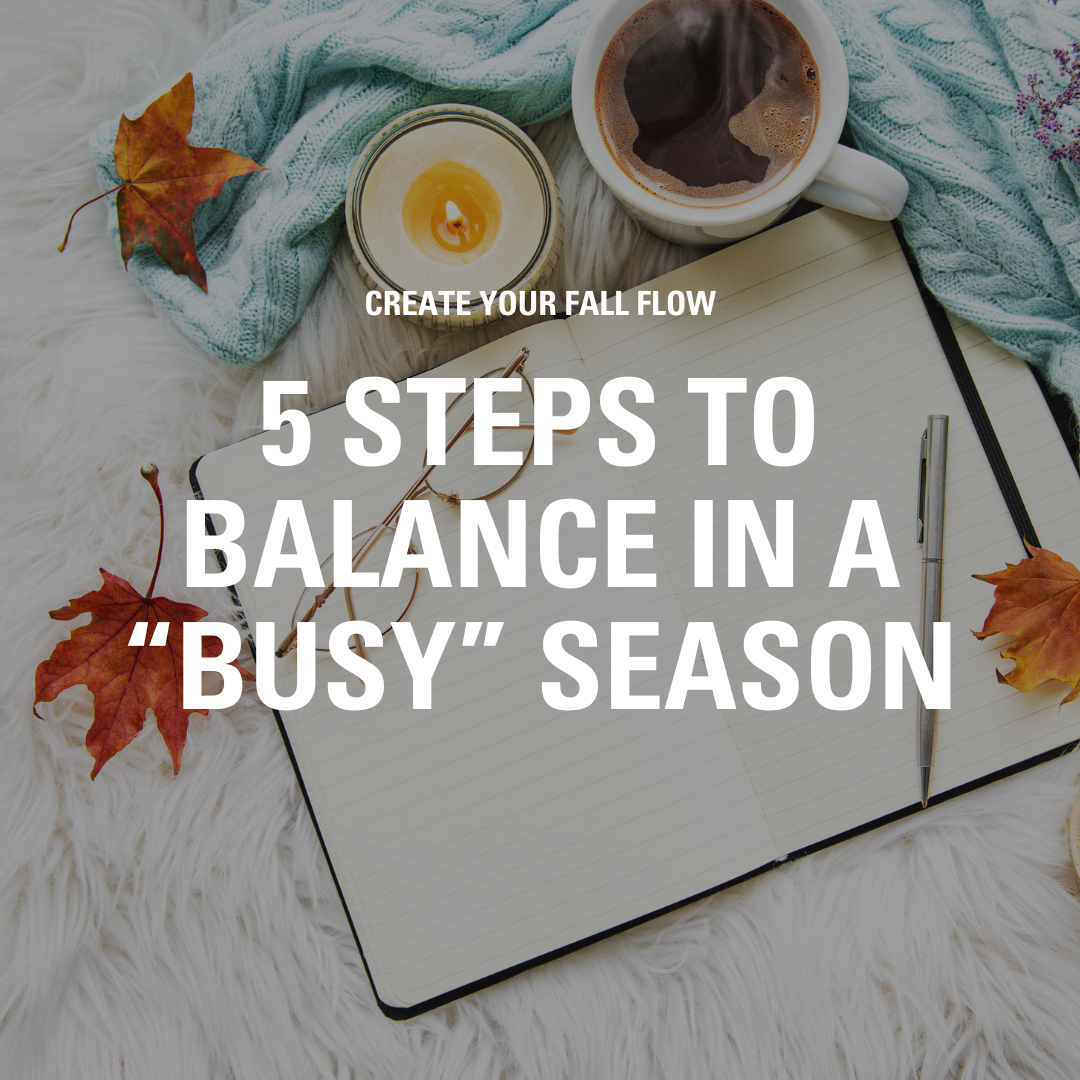 "When you know what you want and then you make a seasonally appropriate plan to make it happen, you will feel like your whole world is opening up — and you will feel what it is like to go from overwhelm to ease, no matter what is happening all around you." 
- Mia Moran
SPECIAL WORKSHOP: Thrive this fall
The FLOW planning process is a great tool to use in transitions.
The transition from summer to fall can be one that we avoid thinking about if we are someone who loves the summer vibe, and yet here we are at the beginning of school.
The transition from summer to fall can be something we get swept up in, if we love fall, and all the sudden we find ourselves in the holiday season.
No matter what camp you're in, if we "let" any season "happen to us," it can be all consuming and overwhelming.
I hosted a live workshop, twice in the last few weeks, that walks through the process of planning for the transition from summer to fall really intentionally — in a way that honors the season you are leaving behind, the season you are moving into, and most importantly honors you!
We run our planning workshops at Plan Simple very interactively, which doesn't always translate to recordings… so  I recorded a podcast episode so that you can go through the workshop in a way that is more easeful and productive.
My advice:
Decide when you will make your plan and put it in the calendar.
Go to a coffee shop, park, or a cozy corner in your home to plan.
Find accountability to stay the course.
You can grab the workbook here »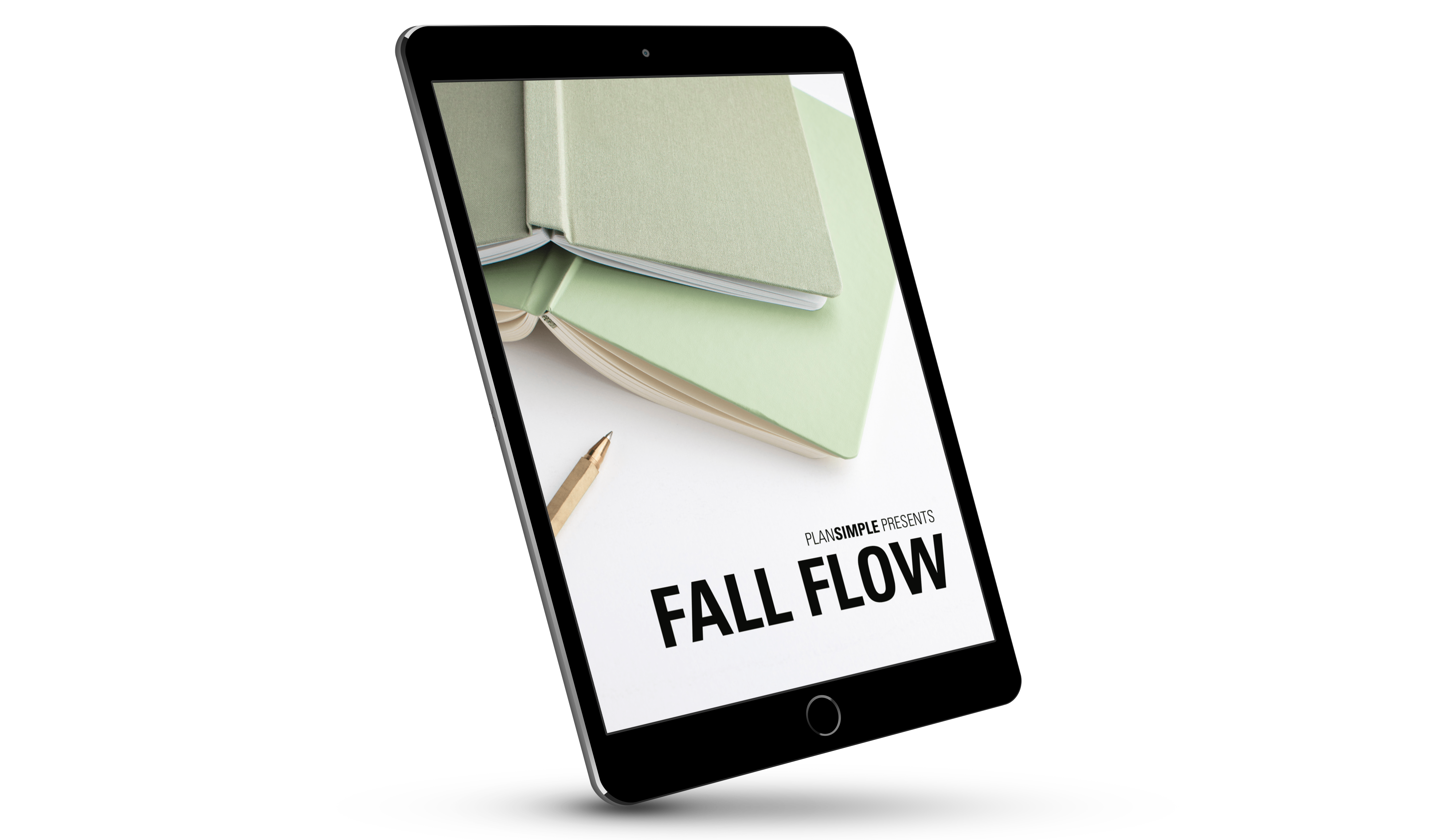 During this workshop, you will…
Learn the five stages of the FLOW Planning Process. In order to find balance, with the many hats we wear as women, we need a new way to think about planning. The FLOW Planning Process taps into your intuition and creates a structure that is in alignment with who you are.
Discover some best practices for doing what you say you want to do. Our goal is to help you cast a vision for the fall, create a plan based on that vision, and give you what you need to know to follow through on your plan.
Make a plan. An important component of the workshop format is some actual planning time. You will receive some planning sheets before the workshop, be guided through their intent, and get your questions answered as you plan!!!
Ready to get some support? Join us this fall on a live workshop, or get on the FLOW365 Waitlist!