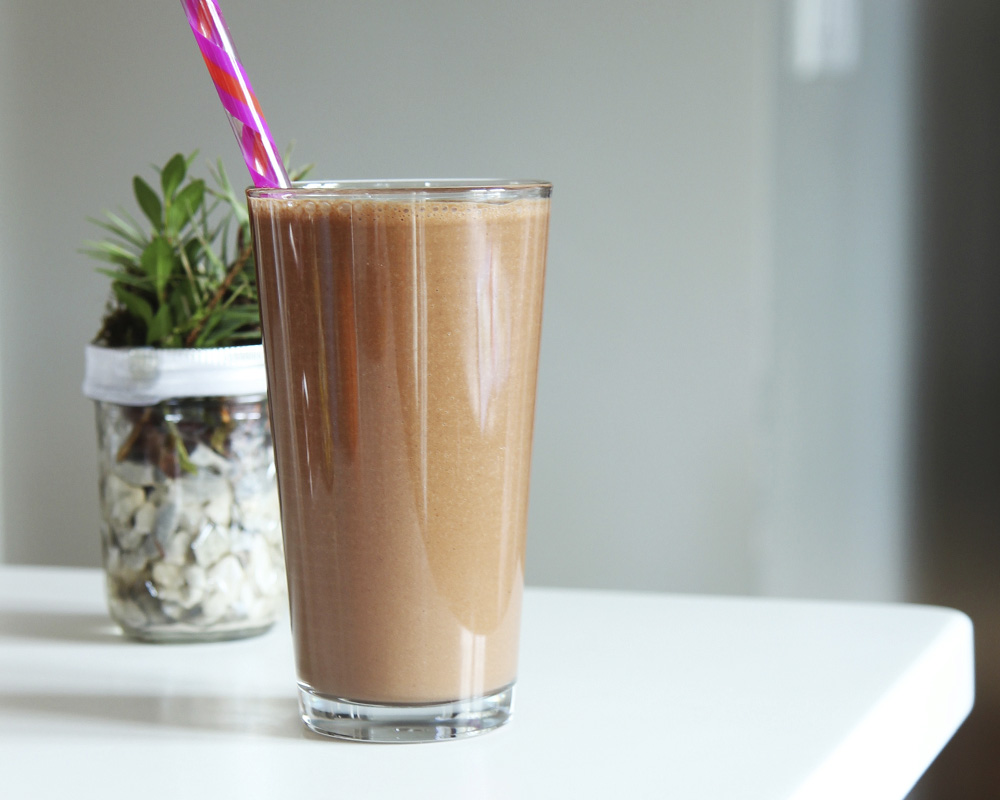 Backstory
I am a big fan of chocolate!!!
I love the taste of chocolate so much that I have always craved it and indulged in it, even though it made me feel sick after!
As I learned more about food, I realized it wasn't the chocolate that made me feel sick, it was the dairy, gluten, and sugar that got mixed with the chocolate that I was reacting to. (At least this is the story I am sticking to! LOL)
Now, if I am being 100% honest, my all time favorite candy was Resse's Pieces — take chocolate, mix it with peanut butter, and coat it in sugar. Anyone who knows me now is laughing…. But that, my friend, is what inspired the smoothie that I can't get enough of, the Peanut Butter Chocolate Shake.
PB+C Recipe
Ingredients
3 frozen Bananas
1 ½ cups Water
½ cup + 2 tablespoons Peanut Butter
2 tablespoons raw Cacoa
1 tablespoon Maple Syrup
Directions
Blend in high-speed blender
Notes
You can use Almond Butter or Sun Butter.
When using any nut butter, read the label and make sure that organic nuts are the only ingredient — no added oil or sugar.
I buy extra bananas every week, so they are always in the freezer. Frozen bananas give this the "milkshake" consistency.
My favorite Cacoa brand is Navitas. I have no connection to them, but I have tried a few different brands, and this is my favorite.