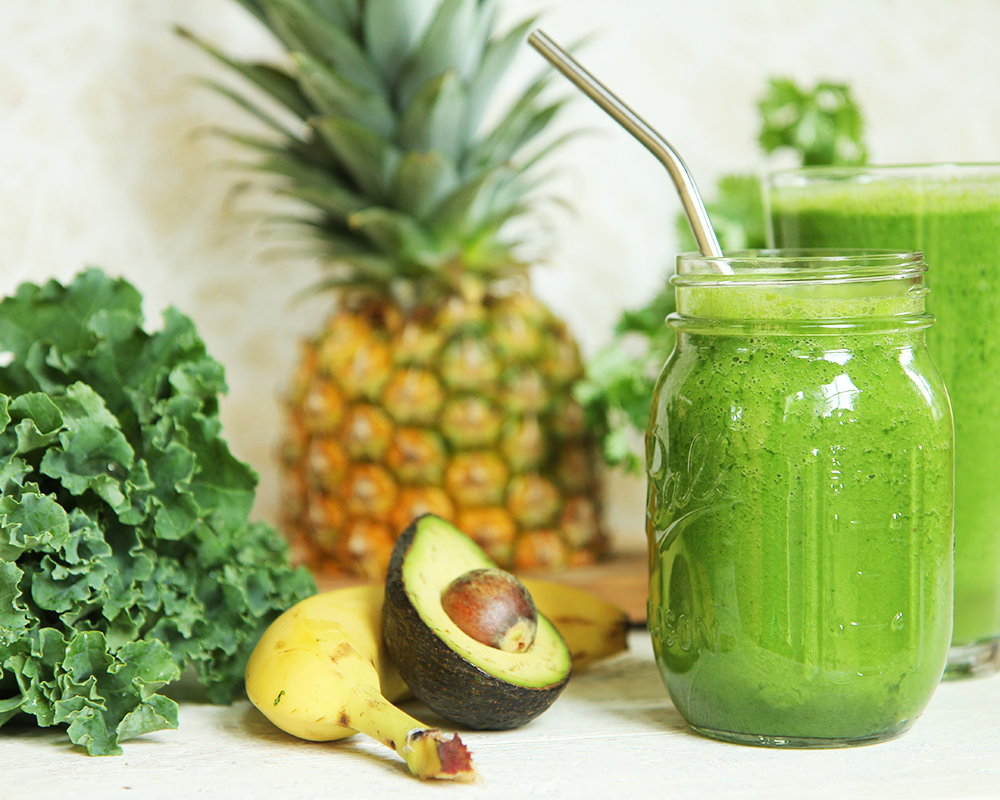 The Backstory
The number one way to create healthy eaters is to eat with your kids and model how delicious and fun eating healthy can be. This is why at dinner, I recommend your goal is for the whole family to eat the same things – no more different meals for kids and parents, everyone eats one meal as a group!
At breakfast, I have a different take. Each day I create a totally healthy breakfast for my family based on our rhythm. But each morning, l enjoy my green smoothie.
Drinking a green smoothie, every morning, will change your world! You can offer a smoothie to your kids too, but don't feel like you have to push it. You get to model the smoothie, and they enjoy one with you, one morning each week.  And eventually one day your practice will be contagious.
Recipe
Ingredients
2 cups Kale or Spinach
1/4 cup Cilantro or Parsley
1 cup Pineapple
1/2 cup frozen Mango
1/2 Avocado
1 Banana
1 Lime
2-3 cups Water
Directions
Mix in a high-speed blender.