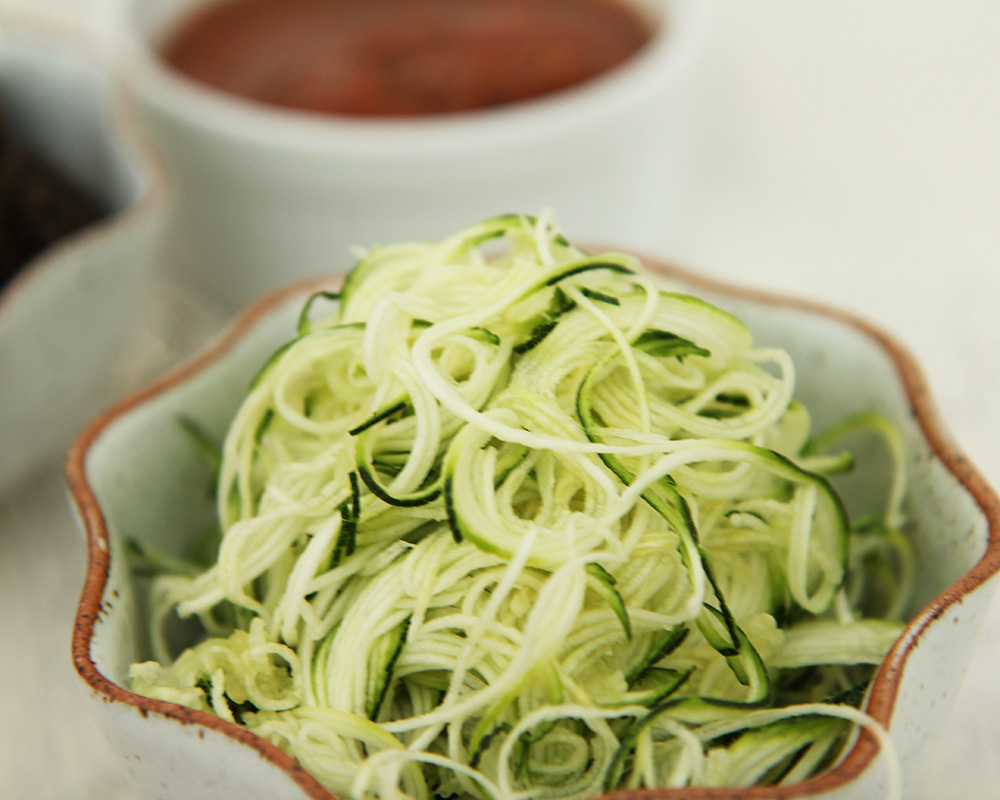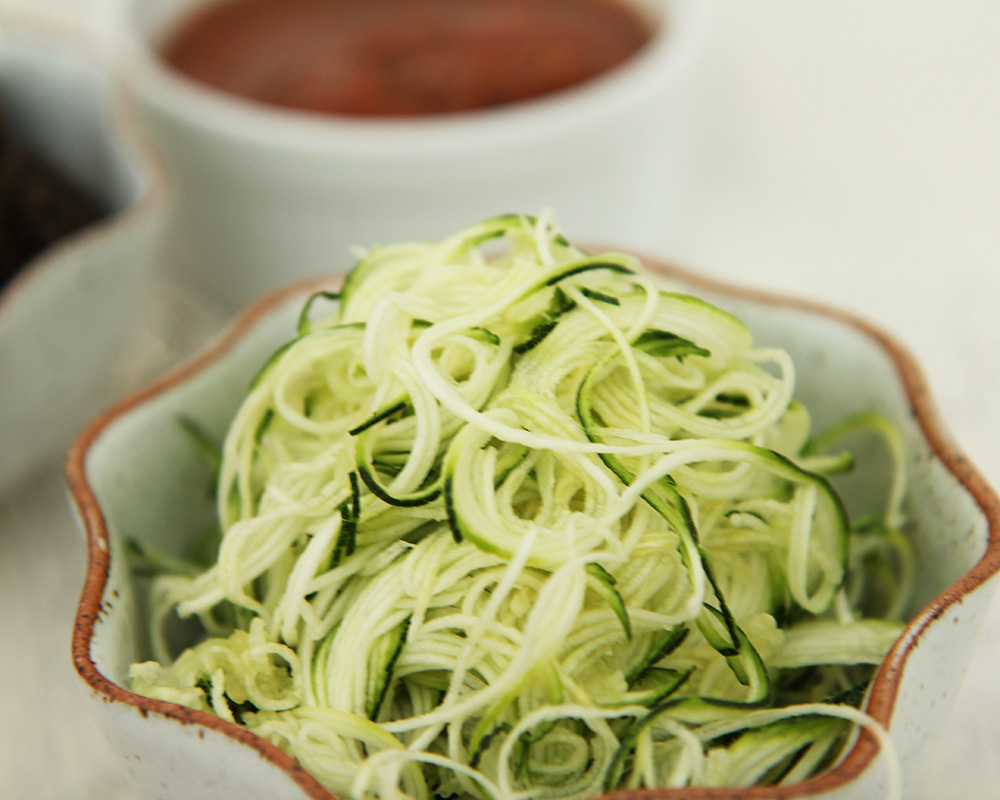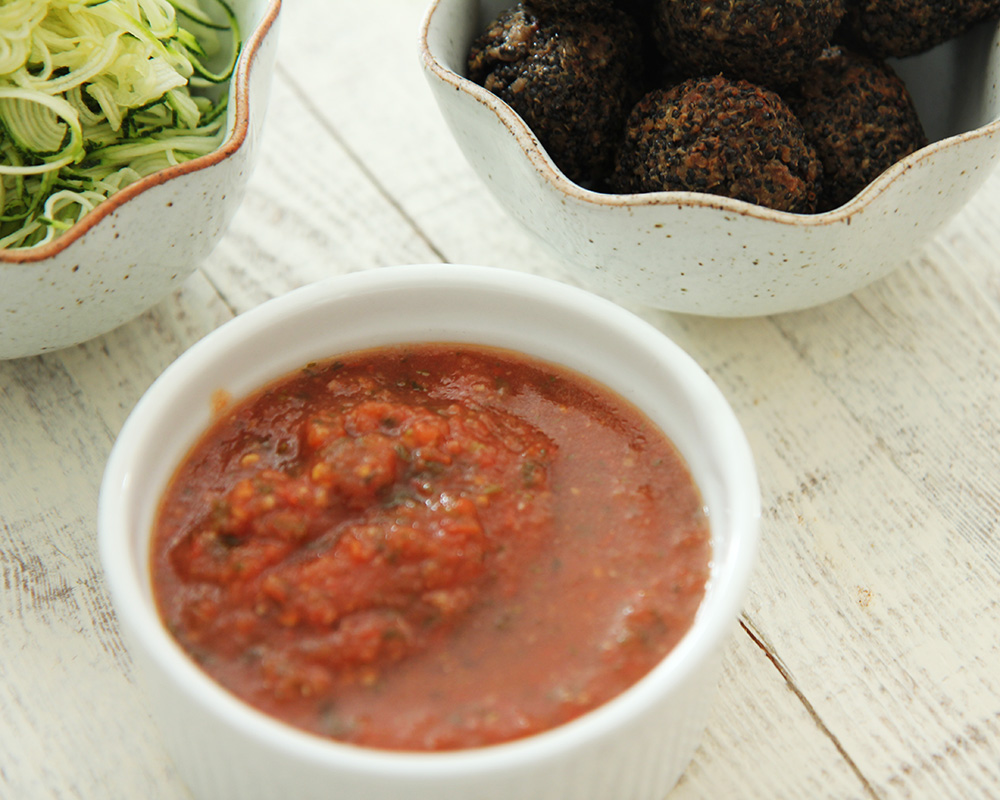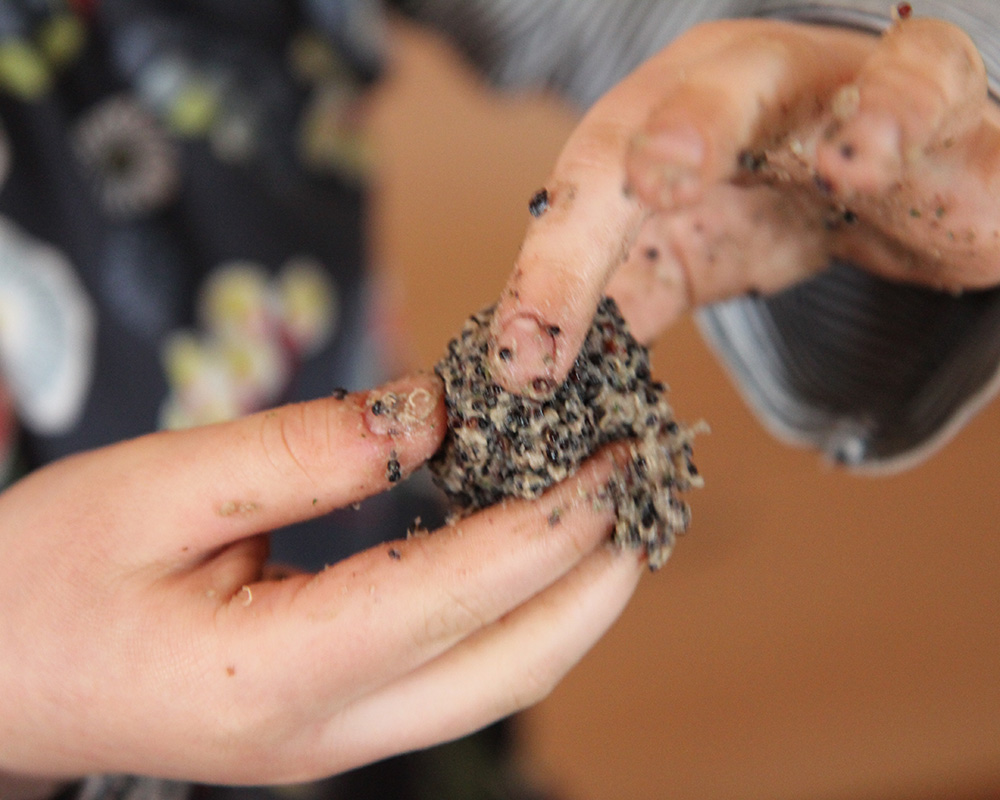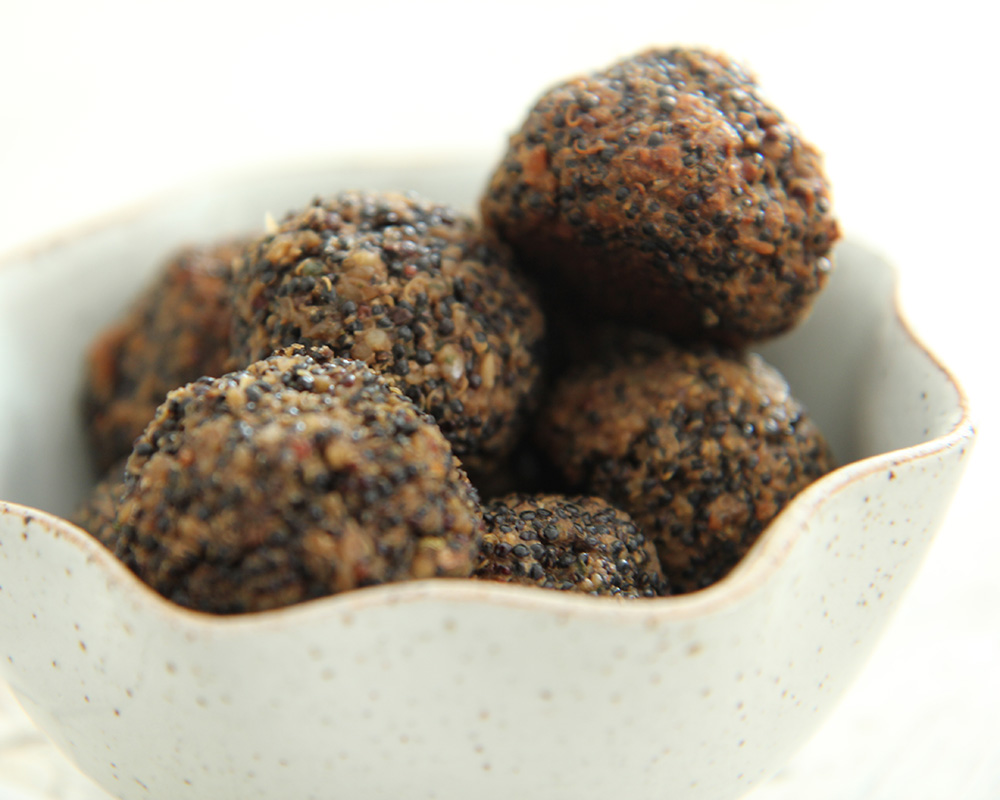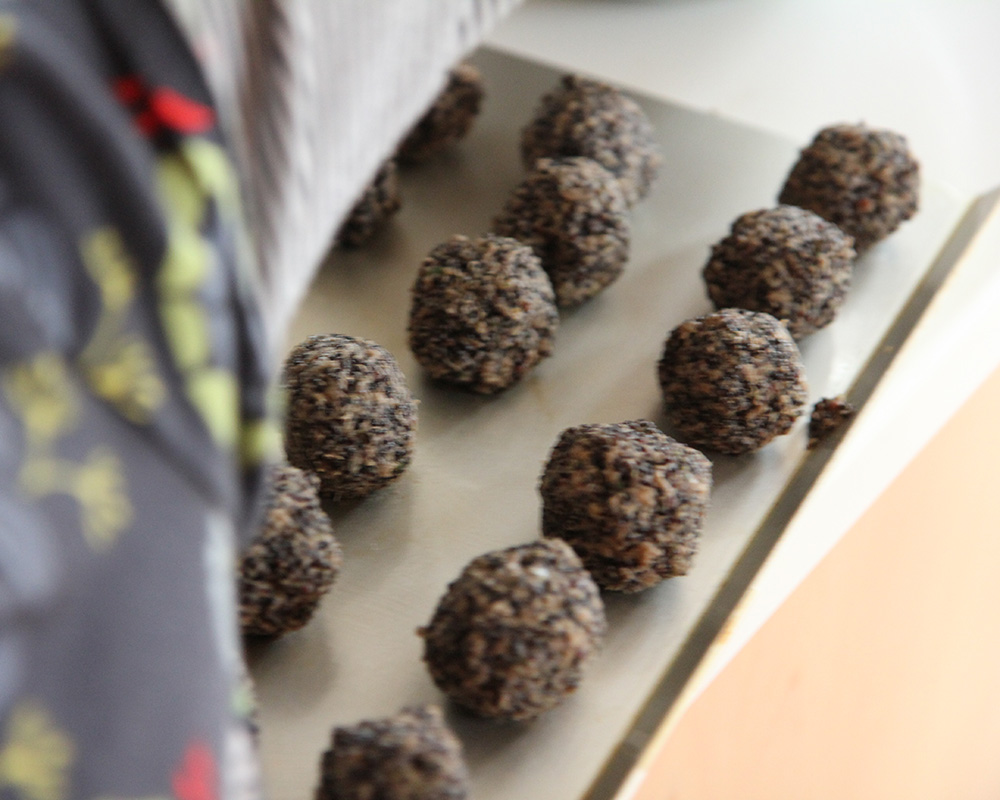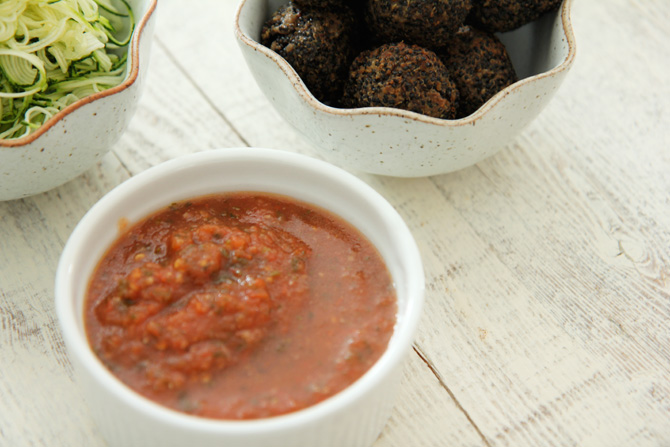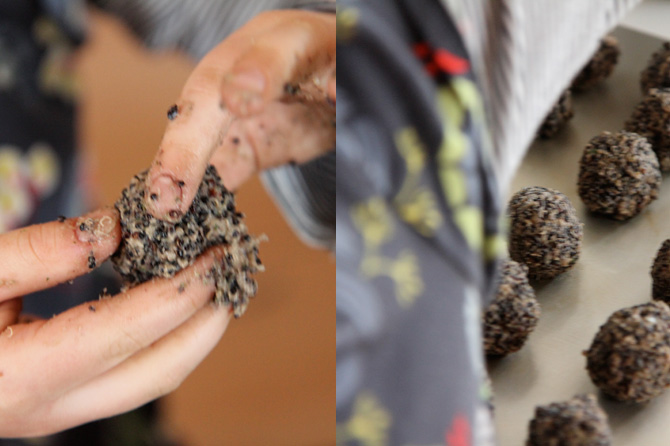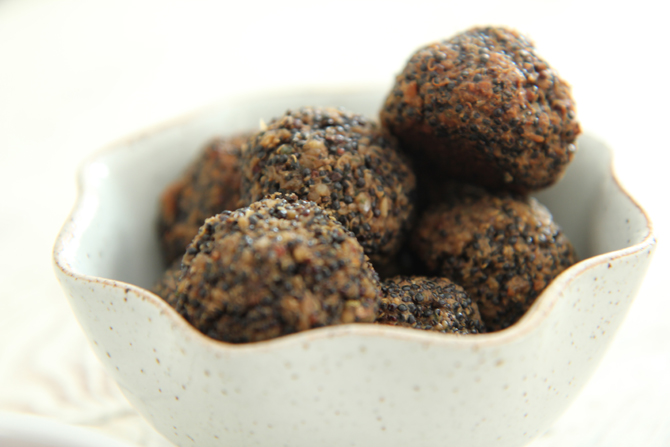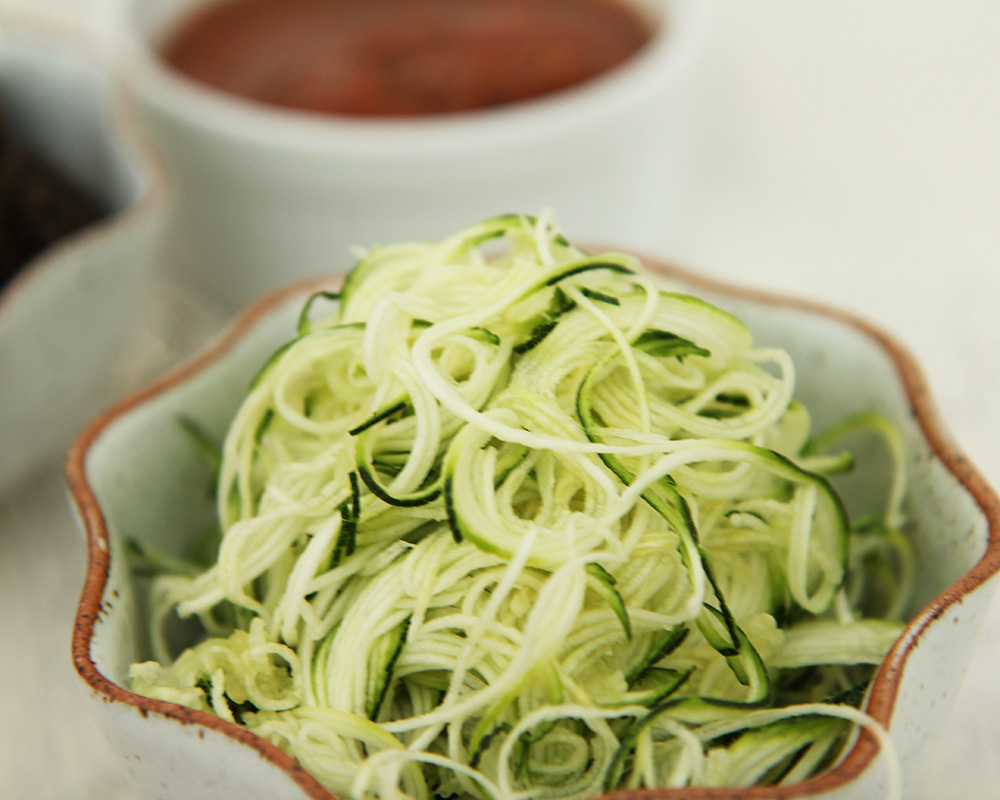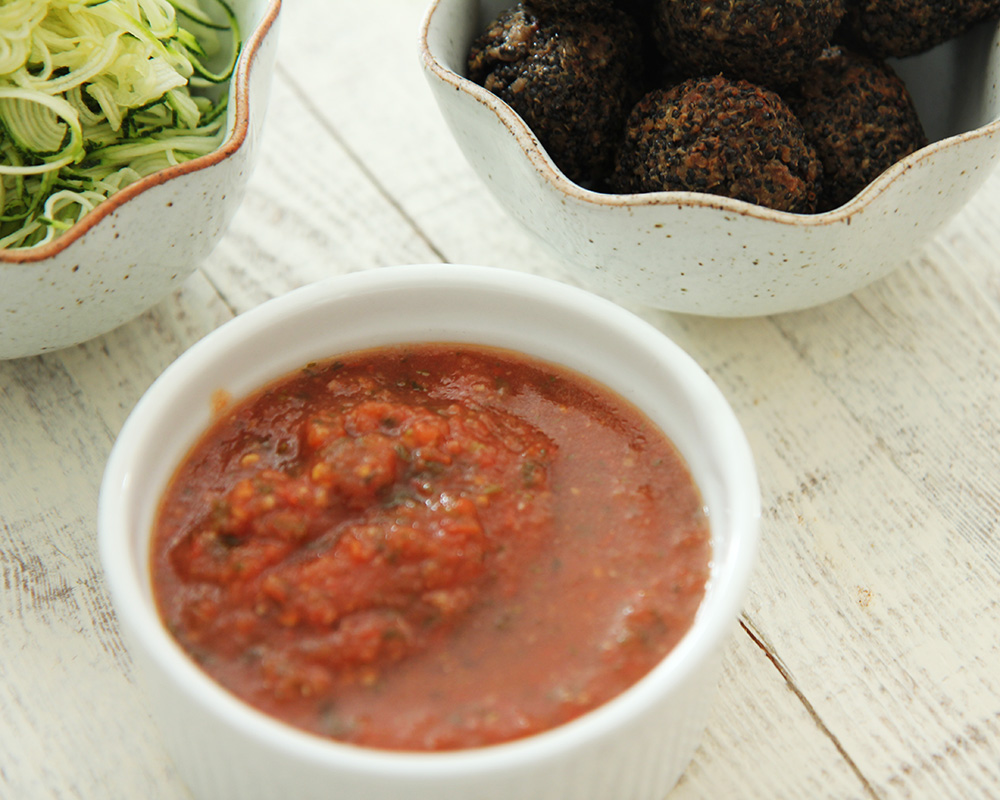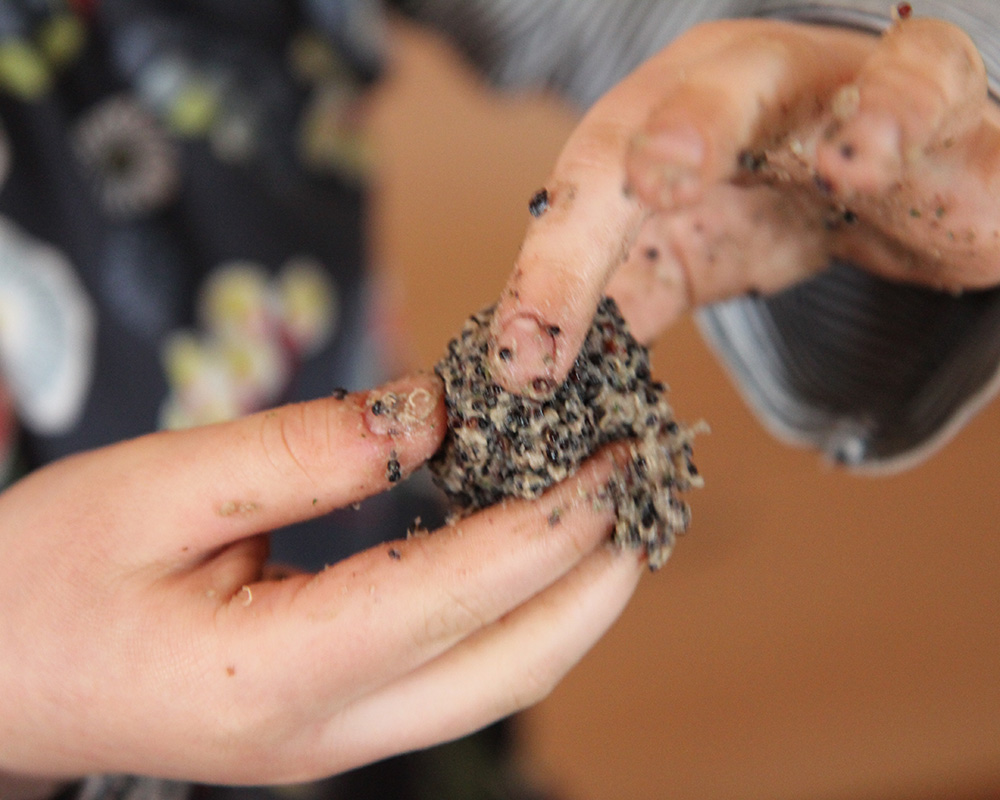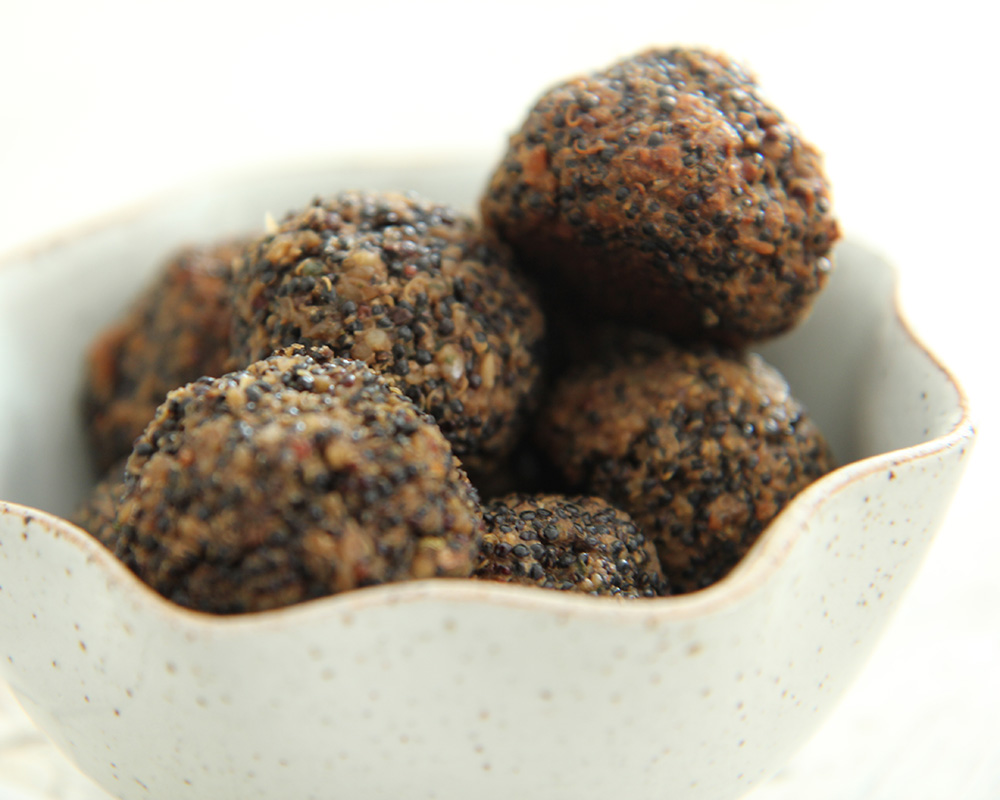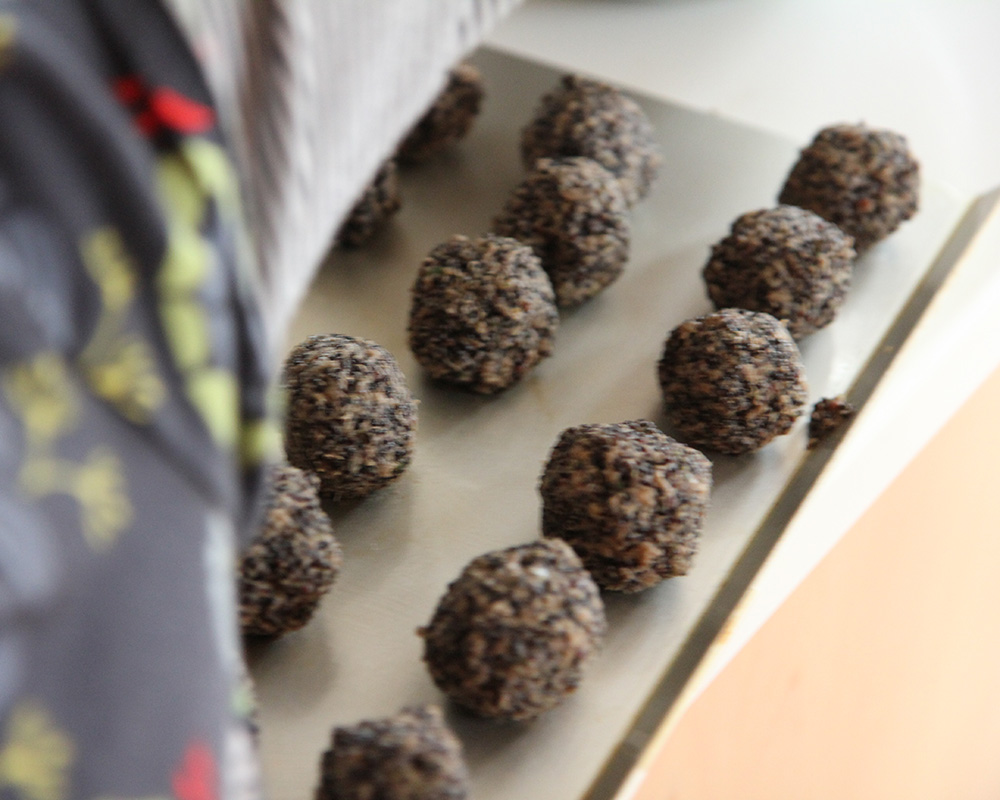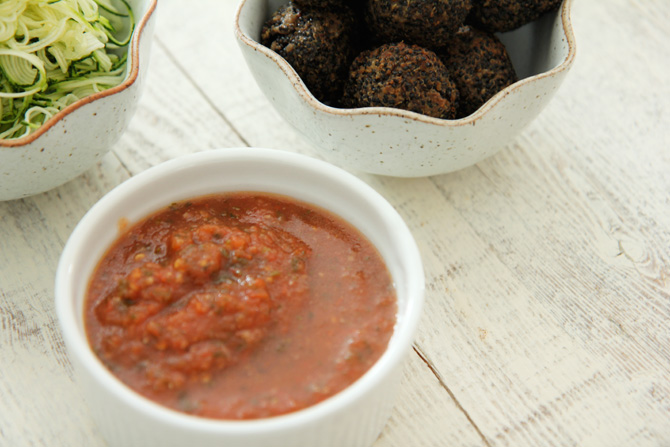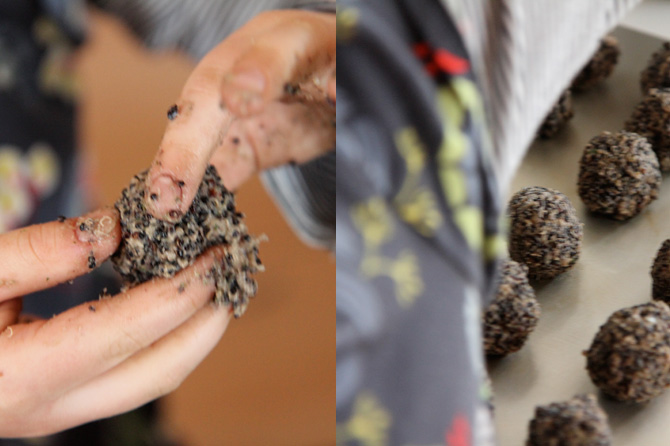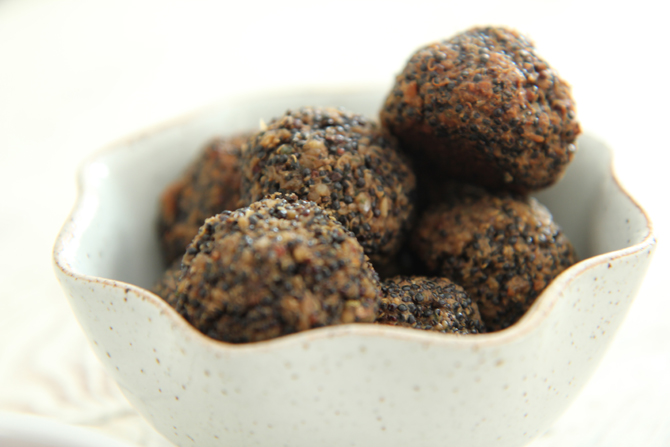 Backstory
I talked about this in my "All in a day" post and thought I would share the recipe. It is a great way to use left over beans (any kind will work) and quinoa (or brown rice).
It is also a fun recipe to involve kids in. Kids can turn on the food processor, roll balls, and spiralize zucchini. This makes them active participants in making food that they might say "no" to if made by mama, but once they have participated, they will want to try!
Who doesn't want a great reason for pasta night?!
This is a great example of a dish that can be made with lots of extra ingredients like sugar and oil, not to mention meat and tomatoes from unknown sources, that we can make healthy relatively easily at home.
Note: My kids eat this over gluten free pasta with a zucchini garnish. I eat it over spiralized zucchini (sans pasta).
Recipe
Black Bean and Seed "Un-meatballs"
Ingredients:
1 chopped Onion
3 cloves Garlic
½ cup fresh Basil (2 tablespoons if you only have dried)
1 cup Sunflower Seeds
2 cups Black Beans
3 cups Quinoa
½ teaspoon dried Oregano
Sea Salt to Taste
Directions:
Place onion, garlic, basil and sunflower seeds in the food processor.
After it is well mixed, add the black beans.
Transfer the mixture into a bowl with the quinoa, oregano and salt.
Mix everything together.
Make small balls of the dough and place them on a cookie sheet lined with parchment.
Bake at 350 for 30 minutes or until browned.
Tomato Sauce
Ingredients:
12 Tomatoes
½ to 1 head Garlic
A bunch of finely chopped Basil
Olive Oil
Sea Salt to Taste
Directions:
Wash Tomatoes and peel Garlic.
Throw Both in your  high-speed blender.
Pour the mixture into a large skillet.
Add  Basil and Olive Oil.
Simmer on low and stir frequently for 30-40 minutes.
Salt to taste.