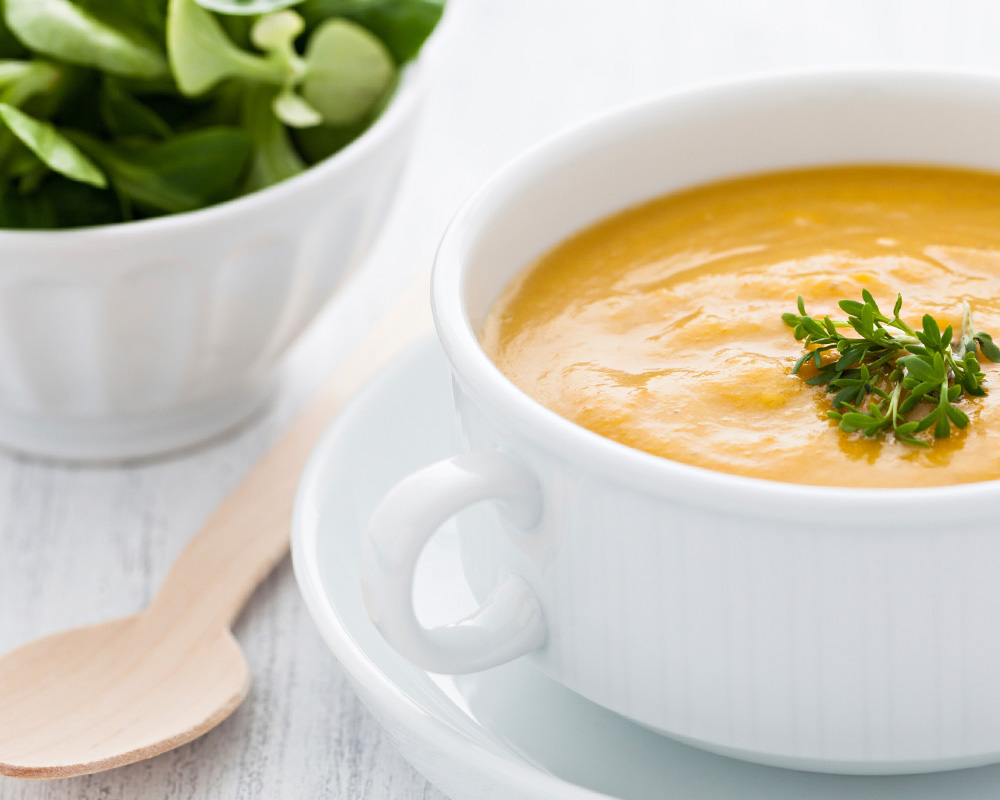 Backstory
This is one of our family's favorite soups — which basically means no child complains when I serve it! I play around in the fall with different kinds of squash. That is a fun process to get the kids involved in…
We definitely enjoy it for dinner on fall and winter soup nights, served with a big salad and gluten free toast, cut into strips, for dipping. It is also a lunch that always gets eaten at school.
A faster way to cook the squash, if you are in a rush, is to peel off the skin, cut into chunks (after taking out seeds) and steam for 10 minutes. If you are really in a time crunch, you can buy squash already peeled and cut, fresh or frozen. But your goal is to make that an exception so your kids understand where their food is coming from, and learn how good food is prepared, by watching mama.
Recipe
Ingredients
1 Butternut Squash
2 Leeks
2 tablespoons Olive Oil
1 tablespoon Cumin
Sea Salt to taste
Water
Directions
Cook squash: The easiest way to do this is to cut squash in half lengthwise and scoop out seeds. Place the squash face-down on a cookie sheet and bake at 350 for 45 minutes until cooked.
Wash and cut leeks: You can usually use the bottom half of a leek, but stop when it gets too tough to cut. Sauté the leeks in the olive oil for 5-10 minutes, stirring frequently so they don't burn.
Put the squash, leeks, and cumin in a blender with 3 cups of water to start. Keep adding water until desired consistency is reached. You may have to do this in batches.
Add sea salt to taste.