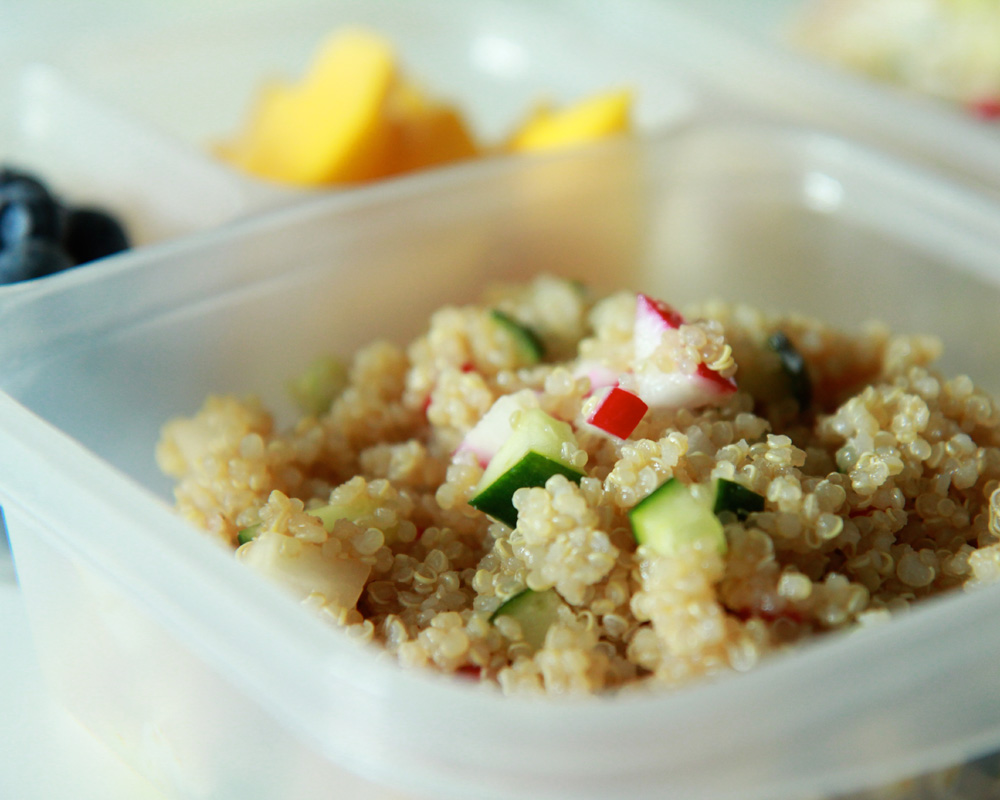 The Backstory
When I first understood the impact that packing dairy-free and gluten-free lunches would have on my life, I was kinda overwhelmed. I tried "normal" sandwiches with gluten, and they came back uneaten and in crumbles. I tried gluten-free pasta, and due to ignorance of the best kind, it came back as a huge lump. But this rice salad was my first big win!
It was the first time that detective work paid off. I knew my girl loved vinaigrette, radishes and rice. I added cucumber, and it was love at first site. This is an easy recipe to make your own, and it is a really good one for school because, it does not have to be warm.
Recipe
Ingredients
1 cup cooked Brown Rice
1/4 cup chopped Cucumbers
1/4 cup chopped Radishes
1 tablespoon Apple Cider Vinegar
1 teaspoon Olive Oil
A dash of Salt
A dash of Maple Syrup
Directions
Mix the dressing ingredients.
Toss the dressing with the rice and veggies.
Make this your own…
Carrots and beets would be great if that is what is in your fridge. Add white beans or chickpeas for protein. Quinoa is a great alternative to brown rice.
This is for one serving assuming you are using leftover rice.