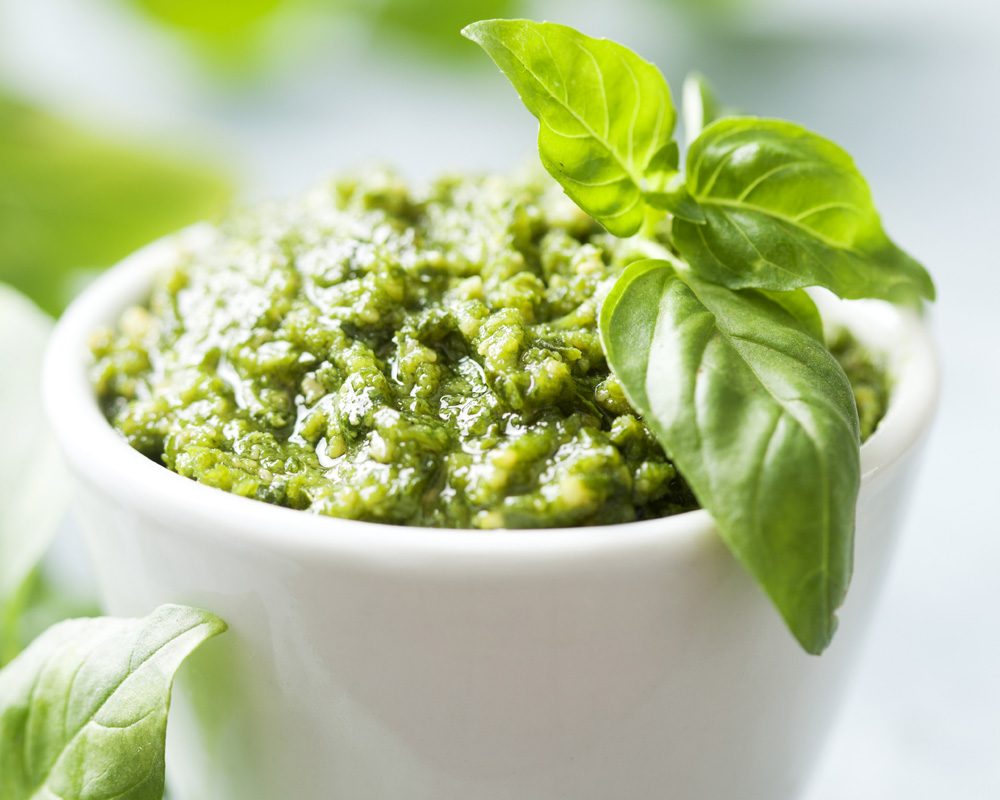 Backstory
We love pesto in our house! Now that we have 100% buy in, it is fun to experiment and make it using different herbs, nuts, and greens — try mint, arugula, kale, almonds, sunflower seeds.
Pesto can serve a wide variety of purposes, so is a good topping to have on hand.
A dollop tastes fabulous in veggie soup.
It makes a great dip for cut veggies.
It is great as a quick lunch on a rice tortilla with greens.
It is great over Zucchini.
Put pesto and half of a grape tomato on a cracker and you have a fabulous snack.
Garlic Pasta Recipe
Ingredients
Gluten-free Spaghetti
(We enjoy the Bionature and Tinkyada brands.)
2 cloves Garlic
2 cups Spinach
2 cups fresh Basil
1 cup Pistachios
¼ cup Olive Oil
Sea Salt to taste
Directions
Cook pasta according to package.
Blend pesto ingredients in a food processor or in your Vitamix.
Mix in a small amount of water to pesto before tossing it with the pasta. You can do this in the blender, or if you have made a double batch, put pesto and water in pot when you drain the water from the pasta, then add the pasta back to the pot to integrate.