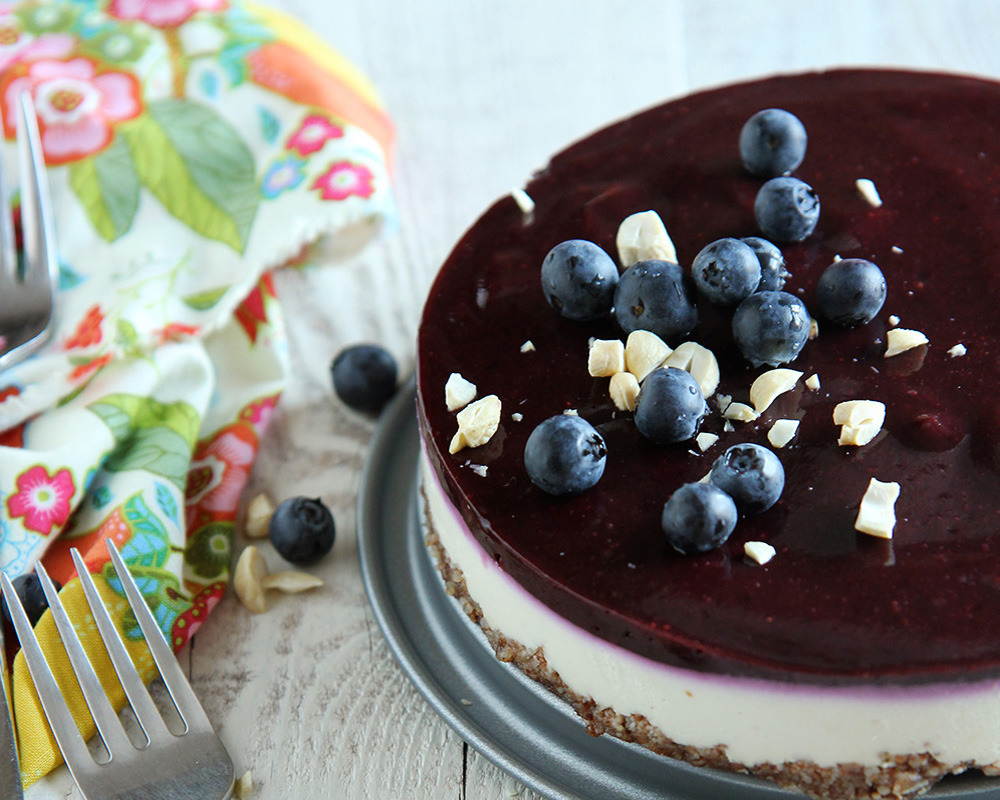 Backstory
Baking always seemed like a scarey prospect to me, but luckily there was always a bakery nearby! This worked until I found out just how good I feel without gluten, dairy and sugar.
So… I want to introduce you to the "raw" tart — hard to mess up, loved by all, and really good for you!
You may start by following these recipes but you will quickly experience how flexible the raw pie is. Raw pies a sugar-free, gluten-free, vegan, and loved by children and adults alike!
A few things to keep in mind as you play…
Nuts can be interchanged, flavors such as chocolate, vanilla, lemon, cinnamon, pumpkin and many more can be added or subtracted.
Dried fruits such as dates, raisins, apricots, cranberries, and blueberries make the nuts stick together and also add sweetness to the crust.
Fillings can be made with many flavors, as long as the water to fat ratio stays similar.
If you need a sweet treat but don't have time to make the filling (or simply only want to get one appliance dirty!), crust recipes can be made into round, truffle shapes or any cookie shape. Or you can press it into a standard pie dish and fill it with fresh fruit (this version needs to be eaten within a few hours).
A raw pie can last months in the freezer, so make it on a slow, rainy day and save it for a busy one!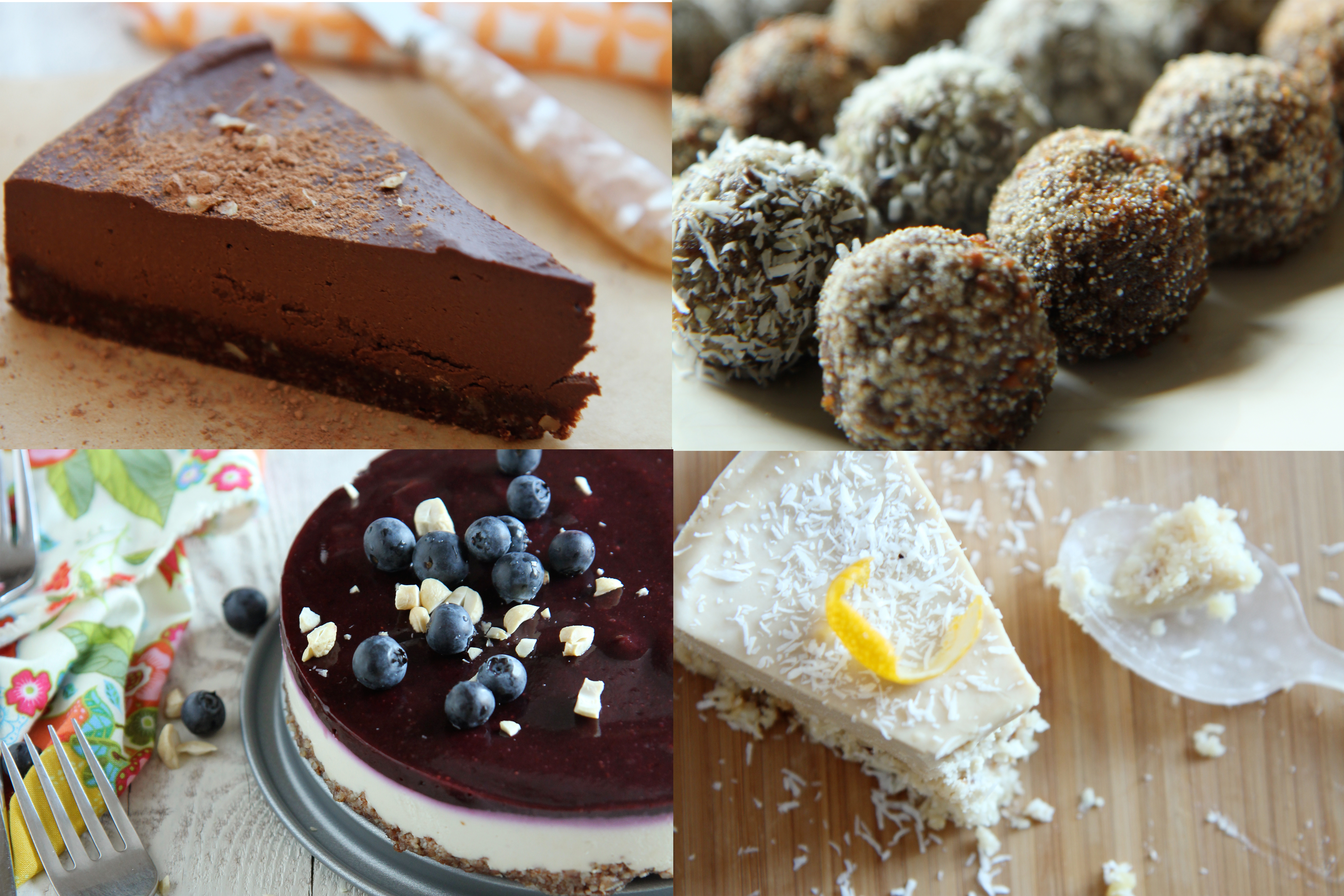 What all this in an easy to read printable? Click here and download a beautifully designed pdf.
We highly recommend that you make a binder (or folder on your laptop) of healthy recipes, so you have an easy access to healthy meals during busy days.
Recipes
Almond crust
2 cups Almonds
3/4 cups Raisins
1 teaspoon Vanilla
Pinch of Salt
Macadamia crust
1 cup Macadamia Nuts
1/2 cup Pecans
1 cup Dates
1/2 teaspoon Almond Extract
Pinch of Salt
Chocolate crust
1 cup Brazil Nuts
1 cup Raw Cacao
1/2 cup Almonds
1/2 cup Raisins
2 tablespoons Maple Syrup
1 tablespoon Coconut Oil
Pinch of Salt
Pulse crusts in Cuisinart and press into springform pan lined in plastic wrap.
Basic "cheezecake"  filling
3 cups Cashew
1/2 cup Lemon
1/2 cup Coconut Oil
1 tablespoon Vanilla
1/4 cup Raw Honey
Pumpkin Tart filling
1/2 of the "Cheezecake" recipe
1 cup Pumpkin
1 teaspoon Cinnamon
1/2 teaspoon Cardamom
3 tablespoons Maple Syrup
Blueberry layer
2 cups Blueberries
2-3 Dates
1/4 cup Water
Chocolate Hazelnut filling
1 1/2 cups soaked Hazelnuts
1 cup Raw Cacao
1/2 cup Coconut Water
1/2 cup Coconut Nectar
1/2 cup Coconut Oil Melted
1/2 teaspoon Vanilla
Blend individual fillings in a high speed blender until super smooth.
Pour filling into springform pan (should already have crust) and refrigerate or freeze.

If you are doing more than one layer, freeze each layer before adding the next.