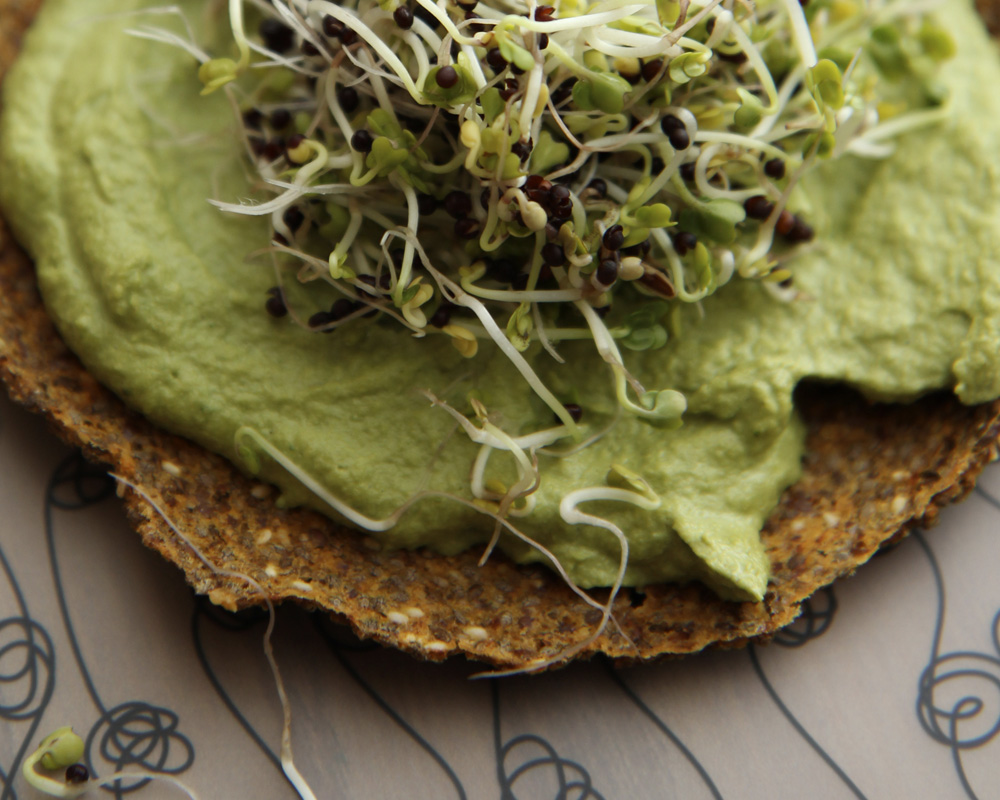 Backstory
These are also my go to "bread for picnics and road trips. I simply pack them in a Tupperware, and add avocado, cucumber, and tomato to make a quick, really good "sandwich."
These are also great topped with Cilantro Sunflower Caviar as pictured above…
These are fun because they are really simple, but something a non-cook like myself could never have imagined making!
Note on dehydrators: I use my dehydrator in phases, i.e. a week of lots of dehydrating. I mostly use it for crackers, fruit leather, kale chips, granola, and herbs.
Recipes
Ingredients
1 1/2 cups Chia
4 cups frozen, organic Corn, thawed
1 cup Water
3 tablespoons Olive Oil
1 tablespoon Cumin
1/2 small Onion
1 clove Garlic
2 tablespoons Lime Juice
1 teaspoon Salt
2 teaspoons Chipotle Pepper Powder
Directions
Place Chia in a bowl.
Blend everything else in the high-speed blender.
Stir the mixture with the Chia.
Scoop quarter cup of mixture onto Teflex dehydrater trays and smooth with rubber spatula.
Dehydrate for 2 hours on 118°.
Flip, remove Teflex, and dehydrate for 5 more hours.