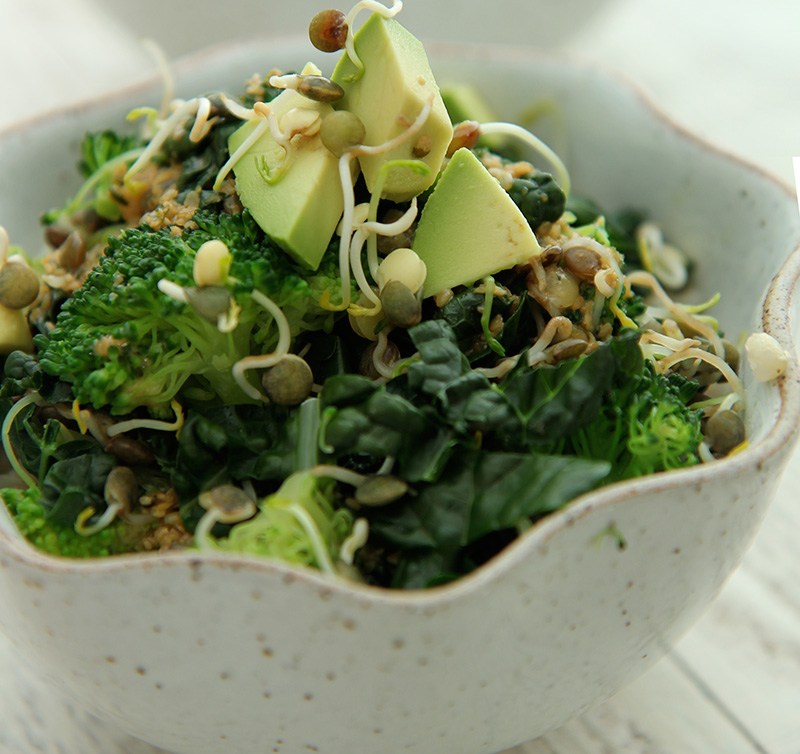 Backstory
This is one of my favorites when I am craving a warm, hearty meal. It is easy to make, and not at all messy — one pot and a steamer. We have rice bowls almost every Friday night, but this is my go to lunch when I am craving warm food!
You can play around with the veggies for endless options — shaved carrots, shaved beets, peas, green beans, cauliflower, and chard are just a few other veggies that are great options.
Too much work for a busy day? Set aside an hour every Sunday to wash, chop and store veggies for the week ahead! I also always make a few cups of brown rice or quinoa every Sunday.
Recipe
Ingredients
2 cups Broccoli,
2 cups Kale cut into thin strips
1 cup Sprouted Lentils
1 Avocado
(sauce)
2 cloves Garlic
2 tablespoons Tamari
3 tablespoons Lemon
1 tablespoon Maple Syrup
2 tablespoons Hemp Seeds
Cooked Brown Rice
Directions
Blend sauce ingredients in high-speed blender.
Steam kale, broccoli, and sprouted lentils for a few minutes.
Serve over brown rice.
Add sauce and avocado to finish dish.
Notes
Double, triple or even quadruple the sauce and you can use it for salad dressing or over any steamed veggies – carrots, beets, cauliflower, etc – for an easy lunch through the week.