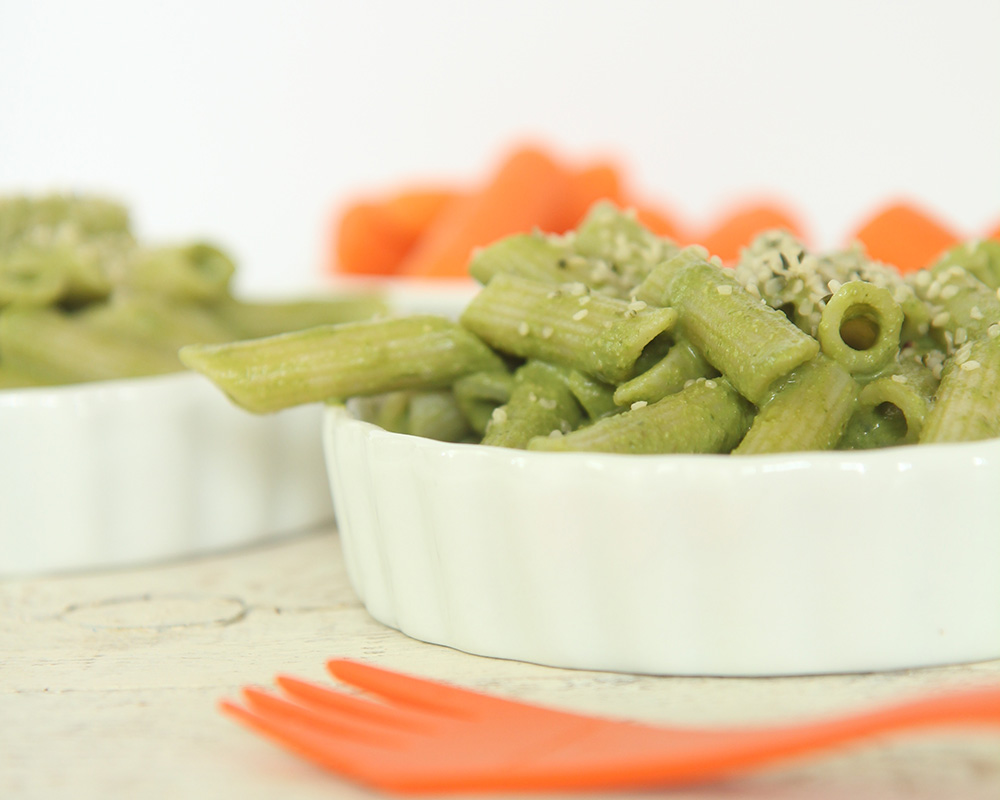 Backstory
It is SCHOOL LUNCH time!!! One of my tricks is to theme each day… For us, Tuesday will be Pasta Day. Pesto over #gluten-free pasta is a family favorite. And there are endless combos of fruits and veggies that I serve it with.
I make it with pumpkin seeds to be #nutfree and #allergyfriendly
Recipe
Ingredients
2 cups packed basil leaves
½ cup pumpkin seeds
4 tablespoons olive oil
3 tablespoons nutritional yeast
2 cloves garlic
Pinch of sea salt to taste
Gluten-free pasta*
Directions
1. Put all pesto ingredients in a high-speed blender and blend until smooth.
2 Add more olive oil and/or water to create desired consistency.
3. Cook pasta according to directions.
4. Toss pasta and pesto.
*Make sure to test your gluten-free pasta on a weekend to see what it does after a few hours. Extra sauce helps, and we find that pasta with quinoa or corn seems to hold up the best over time.
A couple of notes on making it last in a lunch box…
This lunch is mostly a matter of putting together the pieces! The pesto can be made on Sunday evening or in the morning on Monday, but double it up if your week is particularly busy.
If you want the pasta warm, pack it in a stainless thermos that you have warmed by filling it with hot water and dumping the water out just before filling with food.
Make sure the pesto is on the watery side as the pasta will absorb water as it sits, especially the gluten-free variety…
What else can be packed in this lunch?
»» Grape tomatoes, a pear, and trail mix
»» Carrot sticks, strawberries and a sweet treat that you prepared over the weekend
»» Cucumbers, an orange, and a jar of chia pudding
»» Lightly steamed green beans, raisins, and a side of applesauce
»» Celery and a super-foods fruit smoothie