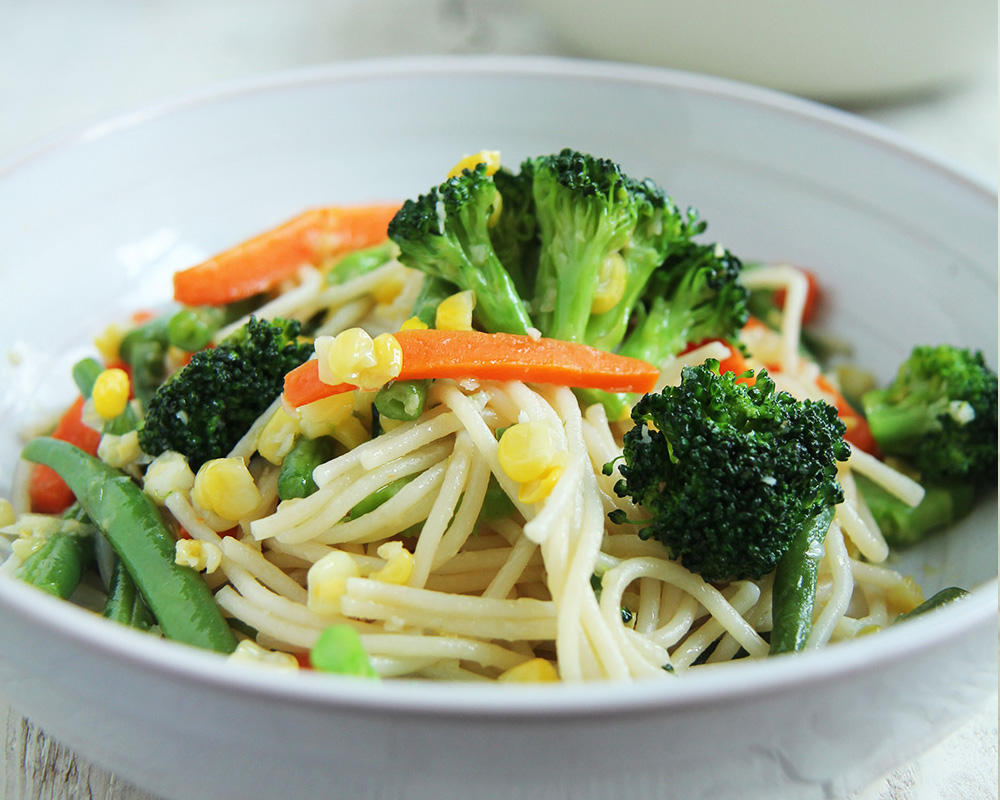 Backstory
This is one of my favorite "go-to" formulas! It follows an easy formula that you can customize to your family's liking and what you have in the fridge.
This is a very easy recipe to make with a wide variety of vegetables. If you have picky eaters, you can take them to the farmer's market to pick out the vegetables.
If that is not possible, the repetition of pasta with veggies will get them eating it in your very near future.
Garlic Pasta Recipe
Ingredients
3 kinds of in-season vegetables, enough to measure about 8 cups chopped (for a family of 4)
8-12 cloves of Garlic, peeled and minced (or use garlic crusher)
1/3 cup Olive Oil
Directions
Chop the vegetables to go with the shape of the gluten-free pasta that you will use: for example, with penne, chop into thin rectangles; for shells, dice the veggies.
If you are using a vegetable that will not cook through in 4 minutes in olive oil, cook it first in salted boiling water until just tender.
Cook pasta according to directions on bag. Add the veggies and continue cooking until they are cooked through.
Pour olive oil into a large skillet. Add the minced garlic and cook on medium heat for a few minutes.
Add the pasta and toss with the garlic sauce.