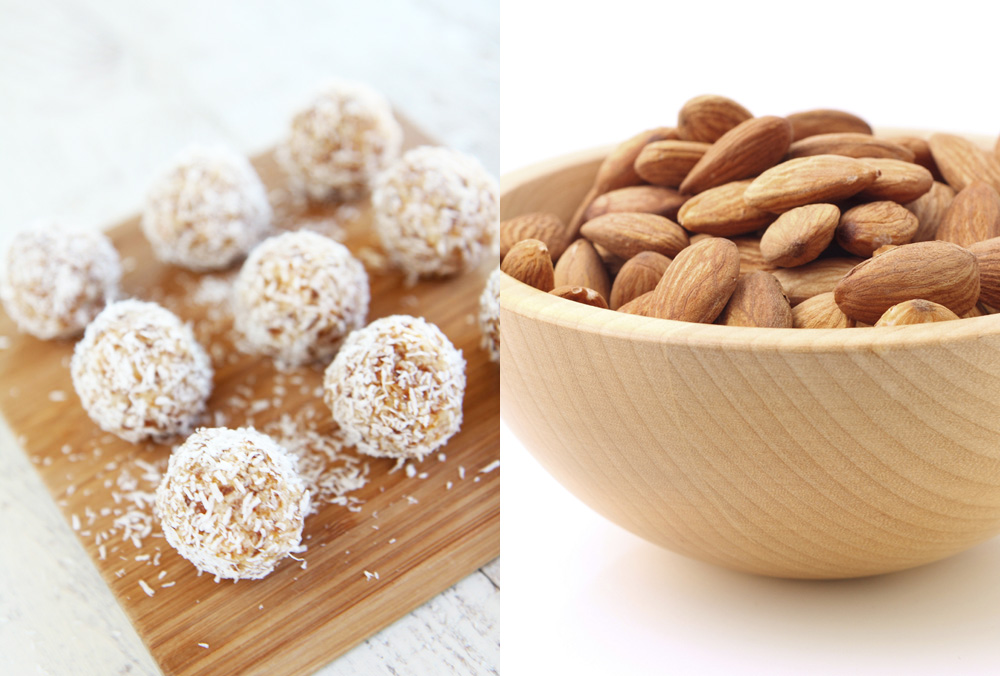 Backstory
There is something about cookies and Christmas!
I don't think I am the only one with this strong association…
When I was little, each Christmas my mom made the most amazing cookies. She made two kinds — the kind you roll out, press into shapes and decorate with bright colored goodies. She also made cookies that she always called the "grown-up" cookies that were almond flavored and covered in powdered sugar.
I very vividly remember the joy that Christmas cookies brought our house. Sometimes  my mom would make them with me and my brother. Sometimes she would have friends over and make cookies with her friends. Sometimes cookie making went on for days, and then we would pack them up in pretty boxes and deliver them to neighbors.
My grandmother also perfected the art of the cookie tin. All cookies at her house lived in one of 10 gold tins that always seemed to be filled with goodies — christmas almond cookies, sugary lace cookies, and her famous frozen brownies. The noise of the top being released on a cookie tin will always remind me of my grandmother.
Why all these stories about cookies past?
Because food can have such a strong place in our memories… especially our memories of the holidays.
I ask people all the time these days how they are feeling — moms in my programs, moms at school, and the woman checking me out at Whole Foods.
Knowing that I am into healthy eating, food is where the conversations go.
I hear two things most at this time of year…
"I am way too busy, but I don't want my kids to miss out on anything! I am giving myself permission to eat whatever I want and will reset in the New Year!"
"I am trying to keep it super simple this year. I am trying to be really good. It's hard though… I want those cookies so badly! How do you do it?"
Over 50 conversations later… these are the two basic stories.
I can relate to both. But I would like to make a case for a middle ground that feels much better and in tune with you.
The truth is I am far from perfect, but I have learned what foods make me feel good. The thing I found when I started listening to my body 7 years ago is that gluten makes me feel sick, dairy makes my allergies flare up, and I love being vegan!
That said, I truly believe that we each have our own blueprints and only we can figure out how to eat for our health.
The only thing that I know spans all of us is that sugar is highly addictive, and that trying to use less of it and chose sweeteners that are lower on the glycemic index can make us all feel better!
So with that I want to share with you my version of the almond sugar cookies that are gluten-free, dairy free and use a different kind of sweetener.
Recipe
Ingredients
1 cup Coconut + Extra for Rolling
1 cup Almond Flour
1 teaspoon Vanilla
2 tablespoons Coconut Oil
1-2 tablespoon Coconut Nectar or Maple Syrup
Pinch of Sea Salt
Directions
Pulse all ingredients in a food processor until a cookie dough texture is formed.
Roll into balls.
Makes about 12 1-inch balls.
Roll the balls in extra coconut.
Refrigerate.
Recipe

for Holiday Success

The holiday season is a great time to start making small, high-impact changes — like looking at your cookie recipes. But it is not necessarily the easiest time to find your full food blueprint.

The middle ground of the two stories above has to do with both tuning into your body and being kind to yourself.

I interviewed my friend Stacey Curnow — life coach, best-selling author, and former midwife —   about her practice of mindful eating at holiday parties. She shared some great tools we can all use to feel good about every food decision we make this holiday season. I would love to give you the interview and corresponding worksheet today! Listen to Audio and Download Stacey's Awesome Worksheet!!!

May you have a happy and healthy holiday season — cookies and all!