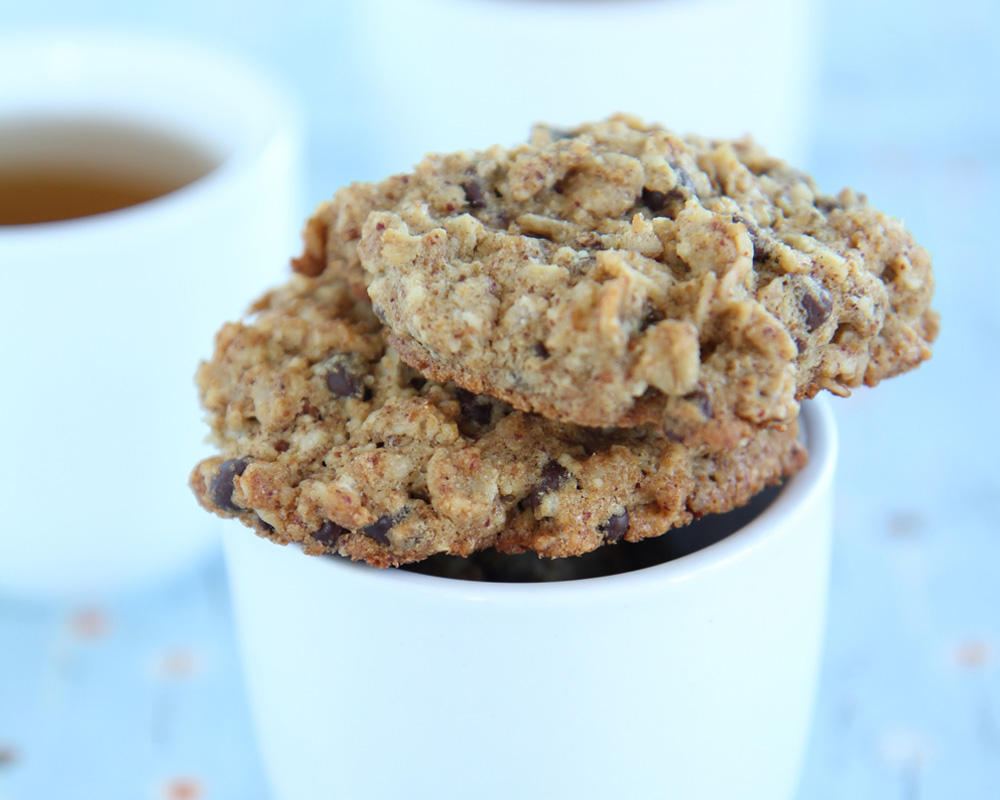 Recipe
Ingredients

2 cups gluten-free oats
¼ cup gluten-free, dairy-free chocolate chips
¼ cup coconut oil, melted
½ cup maple syrup
¼ cup coconut flour
4 dates
3 tablespoons almond butter
½ teaspoon sea salt
Directions
Melt coconut oil by placing the glass jar in hot water.

Blend oil, maple syrup, dates, almond butter and salt in a blender.

 Put oats and coconut flour in a bowl and stir in blended mixture.

Once mixed, fold in chocolate chips.

Make into 1" rounds. Shape them like the cookie form you want because they stay true to shape.

Bake at 200° for 40 minutes.