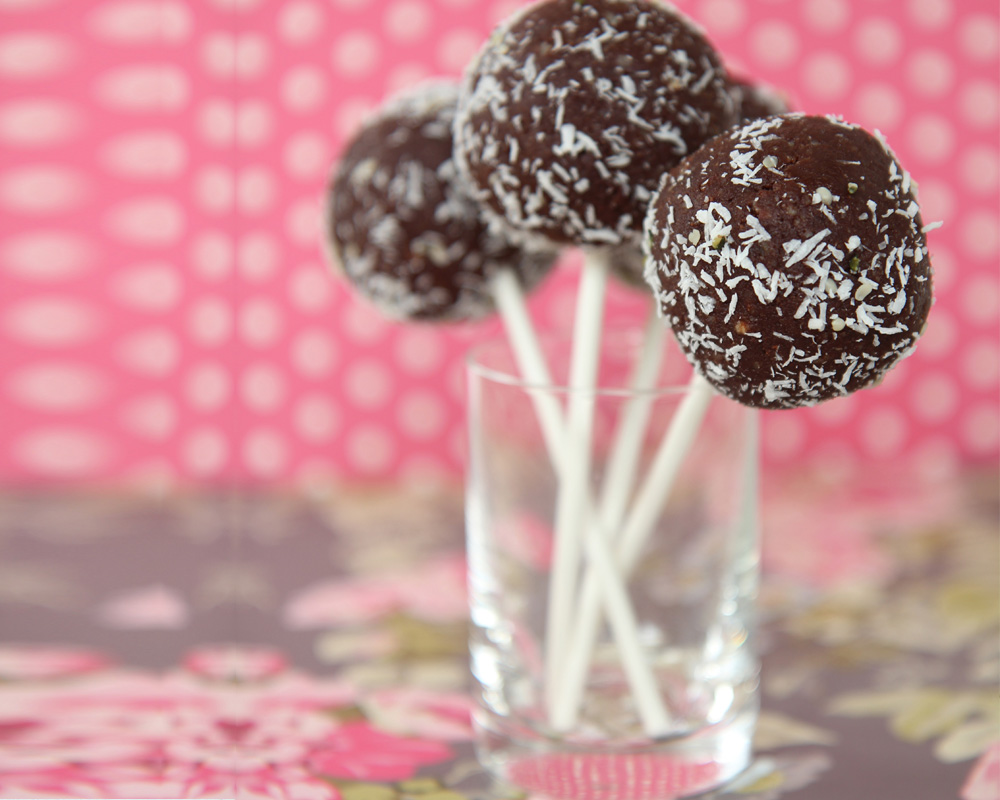 Backstory
The cake pop craze kinda hit after I had gotten on the healthy train… I am not bummed about much, but I liked the idea of dessert on a stick… So I experimented, and this is what I can up with.
Since then, I have found that we love the cute pops, but these can be hearts for valentines or super simple circles when you are short on time. They are just yummy!
Recipe
Ingredients
1 cup Cashews (soaked for an hour)
1 cup Cacao
1 cup Brazil Nuts
1 cup Maple Syrup
Unsweetened coconut flakes for topping
Directions
Process all ingredients in food processor to form a dough.
Place bowl in refrigerator for at least 30 minutes.
Roll dough into balls for cake pops or roll out dough and use a cookie cutter to make shapes or just make organic cookie shapes with your hands — let the kids help!
Roll them in coconut flakes.
You can freeze these and enjoy them cold; dehydrate them for 12 hours; or bake at 250° for 10 minutes.
Store in airtight container.