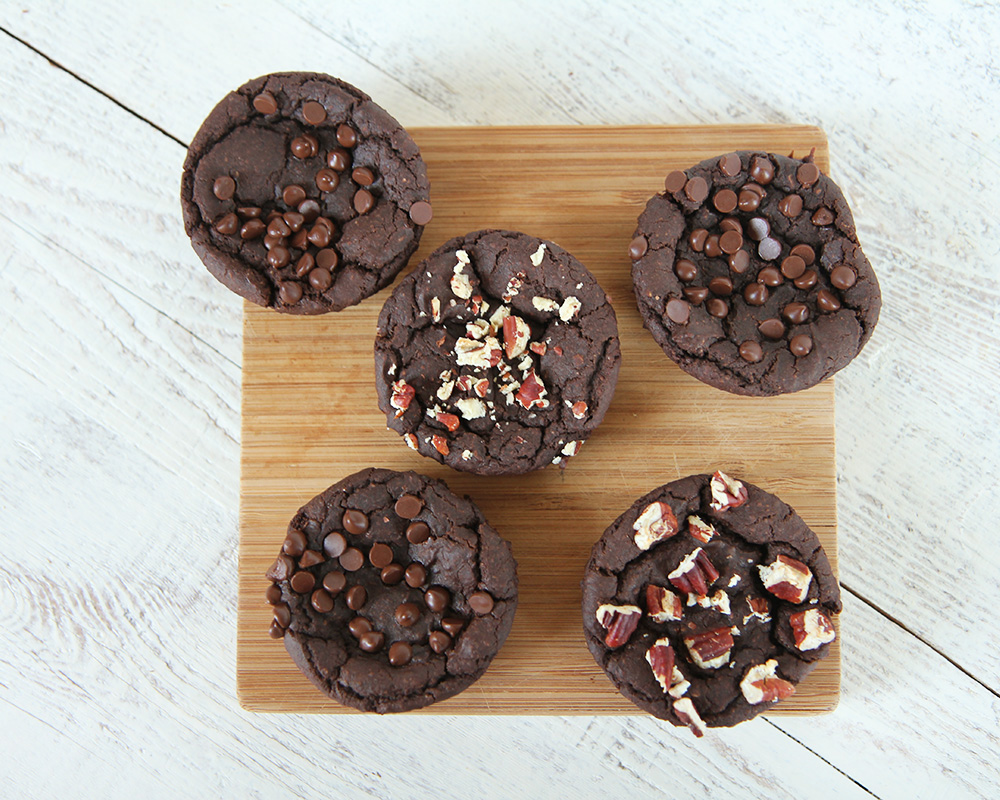 Backstory
This all started when I made the white bean cake from the Spunky Coconut. My thought was, "What?! Beans in cake!!!" It has a lot of eggs, so is not my jam, but the kids LOVE it, and I make it quite frequently.
I wanted something with no egg, something that incorporates beans, and definitely something with some chocolate… and that is where these brownies came from…
Just in case you thought it unimportant, the peanut butter is really critical… Another nut butter would work too… My second choice would be sunflower seed butter, and third almond butter. I am talking this recipe… not life!
Recipe
Ingredients
2½  tablespoons Flaxseed + 6 tablespoons Water
¾ cup Cocoa Powder*
1 ¾ cups Black Beans
1 cup Maple Syrup
1 tablespoon Vanilla
½  teaspoon Salt
1½  teaspoon Baking Powder
½  cup Gluten Free Oats
3 tablespoons Peanut Butter
1 tablespoon Safflower Oil
*Read label to make sure there is no added
sugar or dairy.
Directions
Blend flaxseed and water and let sit for 5 minutes.
Add the rest of the ingredients to the blender and blend until smooth.
Pour into silicone cupcake molds or a greased cupcake pan.
Bake at 350° for 20–25 minutes.