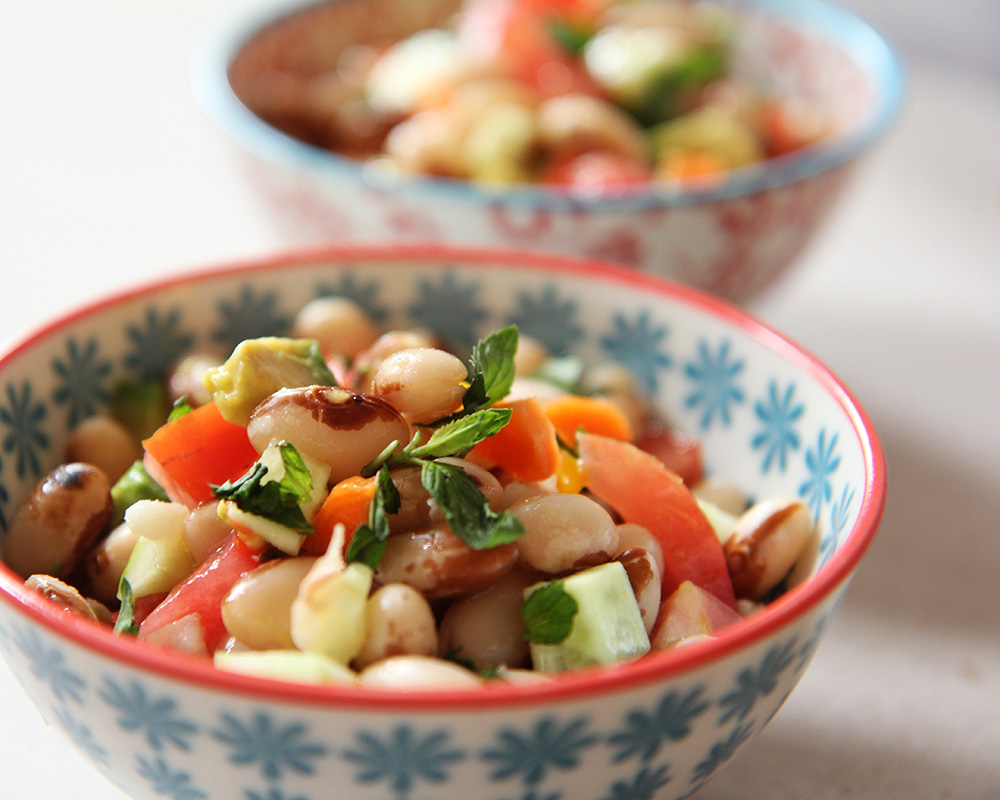 The Backstory
I love beans! I used to think they were easy to get bored of, but then I realized how many different kinds there are, and how many different ways there are to prepare them. They hold up fabulously in salads — that can be eaten with a spoon or with a chip as the scooper.
Cooking a bunch of beans on a Sunday (or your "free" day) is a great thing to have in the fridge to throw together fresh salads all week.
This salad is super flexible… any fresh herb would work — cilantro or basil would be great. You can also vary the type of beans and use black beans, French lentils or garbanzo beans. Also any sturdy vegetables would work, just make sure to use a variety of colors.
Recipe
Ingredients
3 cups Beans
1 Cucumber diced
1 Yellow Pepper diced
1 Tomato diced
1 Avocado diced
1 handful chopped Mint or herb of your choice
Dressing
3 tablespoons Lime Juice
2 tablespoons Olive Oil
1 teaspoon Salt
Directions
Soak beans overnight.
Cook beans in water until cooked but firm.
Let beans cool.
Mix everything in a big bowl.