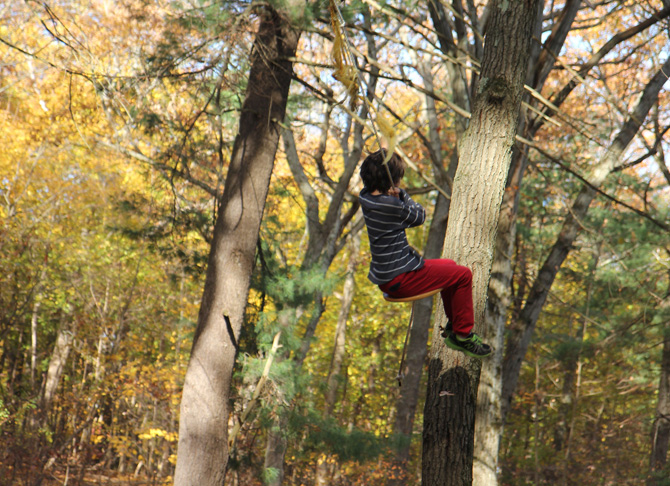 Planning Simple Kids' Birthdays
I love having parties! With three children and 24 fun birthday celebrations behind me, I have plenty of ideas to share on planning simple birthdays that I learned by going through some not-so-simple moments!
Let's make a plan… Here are some things I think about as I am planning a party. My intention for our family is to live happily and healthily, so I try to start there with everything, including birthdays. I hope these ideas for fun parties that don't overwhelm mama (or the guest of honor!) work for you, too, or just help you to think about ways to make your own party planning simpler, healthier, or a little of both.

Size matters when they are young; inclusion matters as they get older
With our first child, Felix, we celebrated his third birthday at a gymnastics center with lots of people: 18 of our friends with kids his age, plus more friends (with and without kids) who wanted to stop by for some of my husband's homemade cake. My husband and I had a blast! But the birthday boy? …not so much. In fact, he started crying when someone hit his piñata. He was attached to that colorful sculpture and the idea that anyone would try to smash it was not cool! At that early age, a big party turned out to be fun for parents, not so much for the kids.
The next year we went the route of smaller-but-still-fun, with five kids in our living room making rockets out of toilet paper rolls and construction paper, playing games, and eating good food. Younger children just love to play with their friends on any day, so though we simplified to just five kids, Felix enjoyed his friends, fun activities and favorite foods – and most importantly, he knew it was his special day and how special he was to all of us.
As Felix got older, school changed the rules; we invited the whole class so we could be inclusive, but still held it at our home, doing some activities outdoors to keep things manageable. We did a craft together, went on a walk and did a fun treasure hunt, and ate really good food. There was a rhythm to this party that my son loved and held onto, and he has asked for some version ever since — and his younger sisters have gladly followed suit!
Pick a theme that is not the latest commercial trend
I always have a theme for my parties – and it's never been Disney or Lego! This may sound kind of complicated and over the top, but picking a theme actually helps me stay focused, and streamlines what we do and eat. It also shifts the focus onto my child when the theme honors him or her. Some themes have included Native American, penguins, knights, dolls, and winter wonderland. The theme dictates what we do at the party and what we eat. There are fewer options, which means less opportunity for overwhelm to creep in. For tips on how to choose a theme, and what works at different ages, see my one-sheet on party planning at the bottom of this email.

Figure out what you will do for 2 hours
A few activities we have done at our parties that kids really loved include art projects, reading stories, opening presents, cooking with kids, having treasure hunts outside, playing organized games outside. And there are always more ideas on Google and Pinterest! If you usually hold birthday parties at venues, I challenge you to throw a party at your own home! Why? So you ensure you can have your own touches, like healthy food, a rhythm that serves your child, and a noise level that serves their age. If your home feels like it would not work well, try starting with the outdoors (at your home or a park), or think about venues that you already know and love that might be more flexible with your requests.

Plan the food
Make everything you can from scratch. I know this may sound overwhelming – a birthday is a perfect excuse for breaking our healthy rules, right? But it is also an awesome teaching opportunity to pass along the art of making food from scratch, as well as an opportunity for you to practice your own cooking skills! The food is part of why I suggest a theme. Today, we had an Indian theme and made a Chickpea Stew, Basmati Rice, Samosas, a Chicken Curry, a spinach dish , Almond Cashew Burfi, and Mango Lassi! My husband and I had a great time searching for recipes and making the food, our kids helped in the prep, and our guests – both kids and parents – tried things they might not normally eat. Making everything at home together was fun, and eating exciting new foods was an adventure! Food suggestions are part of my one-sheet party planning guide at the bottom of this email.
Have a gift plan
Gifts are an interesting thing. You kinda have to speak up to gifters if you have an opinion as a parent what your child receives. We happen to be part of a fabulous community who asks us what to buy for our birthday boy or girl, and I usually suggest books or something small. The theme is also usually an inspiration to party guests as to what your child is interested in (which is another reason to use a theme…).
I have gotten really good about asking extended family for things that the kids need, or non-physical things such as experiences, like tickets to a special event. I have also given a lot of thought to the charity model, and was struck by parenting expert Kim John Payne's note that this can raise more selfish kids. It's true we all love getting presents! So while we graciously accept and enjoy birthday gifts, we also teach and practice charity by giving as a family during the holiday season.
Have fun
This is a lesson that I re-teach myself every birthday party because it always takes me some time to live into it. But the coolest thing about having all your kid's friends over for a party is that you get to observe them in action. All those days that you wonder what is happening at school, and here you are a part of it! So let yourself be there, not always in the middle in a chaotic swirl making sure everything happens perfectly around you, but as a calm observer, actively taking everything in. It is so amazing to really be present! For me, this means prepping as much as possible in advance, remembering to put down my camera, and making sure my other two kids feel taken care of (either inviting them to ask a friend of their own to the party, or inviting a neighborhood teenager to interact with and focus on them, usually works). Finding my husband and watching with him is a great because then you can remember together.
Goodie Bags
I love giving gifts, so I do usually have one small thing for each child. If this is not your thing, I would say let go of the goody bag idea… it is out of control! And certainly don't throw something together because you think you have to, especially if it does not fit how you want to eat, what you want your kids to play with, or your budget. Some of the things I have done is to have a craft at the party that becomes the gift. We had a doll tea party once and each child made a felt cake for their doll. Another time, we made little necklaces at our Native American theme party. And another time, at a younger child's party, we made play dough – and then played with it! Today we gave out tiny statues of Indian gods after having our full-on Indian bash. There are many ways you can send your little guests off with a small reminder of the fun day they had celebrating their friend's birthday, and it doesn't have to include candy or plastic if those are not part of your values every other day of the year.
The last thing I want you to think about is whether or not you need to have a party at all!
Small children may not need all of their friends to attend — I love the idea of inviting only as many friends as the age of the child if it works in your school – three kids for a three year-old, four for a four year-old… For StayBasic Magazine (Issue 6) I interviewed Sally Kuzemchak about "Snacktivism" – giving kids healthy snacks no matter the event – and as a fellow busy mom who tries to simplify food and family life, she noted each of her children has a party every other year; on alternate years, they have a special family dinner, so there is still a celebration.A few years ago, my birthday boy opted to celebrate with just one friend, no presents from mama and papa, and asked for a trip to New York. He was craving time with a friend and his mama and papa (alone), so that is what we gave him. On that day there was lots of outside adventure, but also a craft and some good food. It didn't have to be big, just suit his rhythm.
What interesting but simple things can you dream up to do at home, outdoors, or at a special site, with a few friends, the whole class, or just the family? There are so many options that are super fun and make your loved one feel special. You might be surprised how easy it can be.
Love these ideas? You'll also love my one-page party planning guide — I created it just for busy mamas and hope it helps make planning your next party easy and fun! Get it by clicking on the image above.
Please tell us you favorite birthday tricks in the comments below…