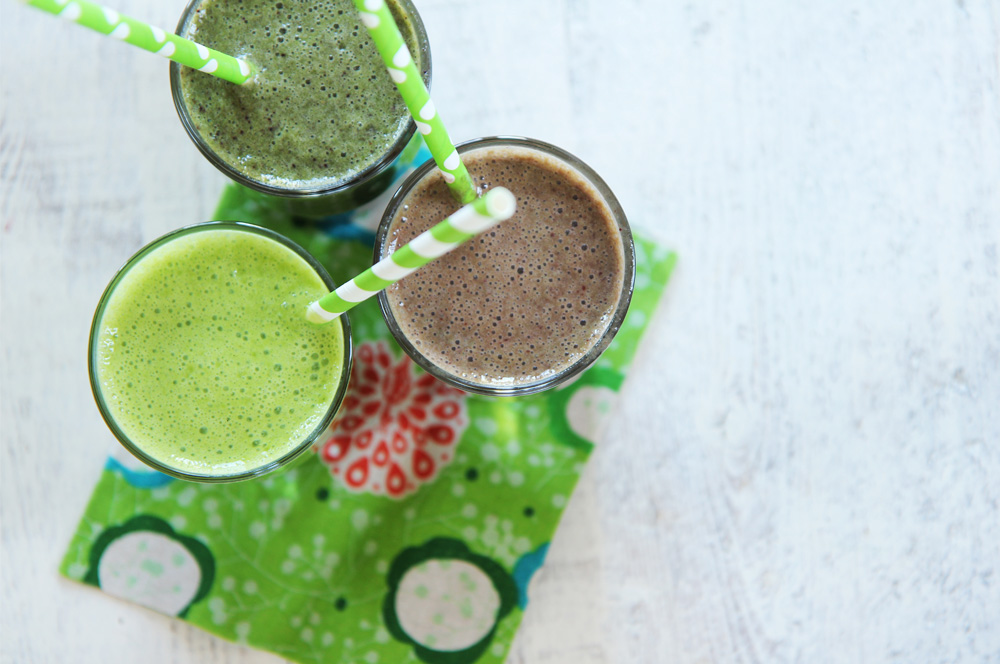 Nourishing your Body and Soul with Juice
an interview with wellness advocate Susan Cabana
Name: Susan Cabana
Occupation:  Owner of Nourish Your Soul
Can you tell us a little about your journey to juice?
After losing my husband 10 years ago, I healed myself through eating healthy and exercising. In 2009, I was laid off because of the economy from my job of 18 years at an investment firm. Once again something was taken away from me and I did not want to go backwards. It was then that I started drinking green juice everyday, found yoga and moved toward getting my holistic health certification. I found drinking juice to be life transforming. Once I started seeing clients and providing nutritional coaching, I found busy moms did not have time to juice. That is how Nourish Your Soul juice was born! I opened my first juice bar in 2012 in W. Medford, and my second location in South Boston in January of this year.
And how do you integrate juice into your life and that of your family?
I drink 32 ounces of green juice daily. My kids drink the juices but love the smoothies. They have helped me create some of the recipes!
Where do you recommend people who are new to juice start? 
I think people should start by adding in the juice daily. Once could start with 16 ounces. The green juice is so detoxing and healing for the body.
When should we drink juice? 
Always drink juice on an empty stomach. That is how I start my day. It gives you so much power and energy that I find that the best time for me. I also believe starting your day off right helps you make better choices the rest of the day.
What is the difference between juice and a smoothie? 
When you juice, you strip the fiber out of the fruits and veggies; you drink the juice, but the pulp is left behind. Your body does not digest the fiber, so it gives your digestive system a break. Nutrients go directly into the bloodstream fueling our cells and boosting our immune systems. The juices detox and heal the body providing antioxidant, vitamins and minerals.
In a smoothie you are blending the fruits and vegetables, so the fiber stays intact. A glass of juice is more nutritious than a smoothie because you use far more vegetables and fruits to get the same amount – our green juices have up to 5 pounds of produce in them! Smoothies fill you up more and also provide a ton of energy.
Do you have anything else you want to share about mothering, food, or juice?
Smoothies are great for kids because you can add spinach or kale to a fruit smoothie and the kids can't taste it! Great way to give them much-needed nutrients.  My journey of the last 10 years has taught me a lot. I have a different perspective since losing my husband and the father of my kids. Making good choices with diet can help you be healthy and feel alive. But it is also critical to find that balance as to not be so rigid. I believe that food can change everything, but balance that with my kids so that they feel they are making the healthy choices.
This way they don't feel so restricted. I also let them be creative in the kitchen so they feel a part of it! I know how busy everyone is, so the other thing I would add is just do your best! If you fall off and don't make a good choice for yourself or your family, just start again the next time. It is never too late to start implementing healthy eating!
Favorite Kid-approved Smoothie
Almond Milk or Coconut Water as the base
Handful of Spinach
Banana
Blueberries, Strawberries or Cherries
Favorite Juice Combo
Kale
Romaine
Apple or Pineapple
Parsley
Lemon
Cucumber
Ginger
A PASSIONATE WELLNESS ADVOCATE, SUSAN CABANA HELPS HER CLIENTS IMPROVE THEIR LIVES THROUGH HEALTHY DIET CHOICES AND SMART LIFE STRATEGIES.  Susan's mission with Nourish Your Soul's yoga offerings, juice and cleanse products and education programs is simple: to empower individuals to achieve optimal health and happiness one breath, sip, and moment at a time. Visit her at www.nourishyoursoul.com