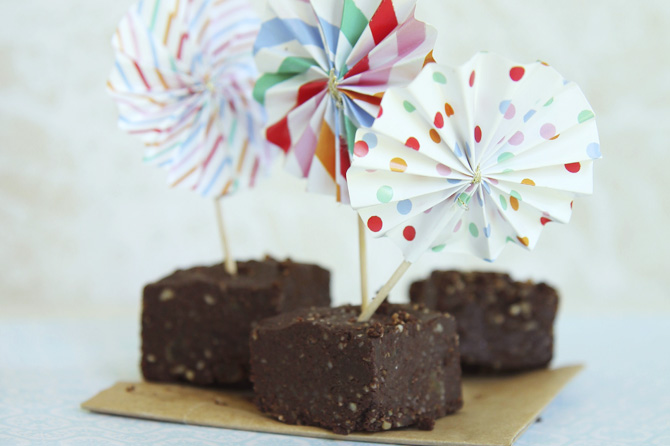 It was my birthday on Friday. Birthdays always get me thinking more deeply… how about you?
After I had my first child, I found my birthday wasn't a big deal anymore – to anyone else! Everything was all about the baby – I didn't even get any presents! All I got was grumpy and tired, carrying around 65 pounds of post-pregnancy weight (you read that right!) and making sure everyone else was taken care of, even on my big day. After two more birthdays came and went with another pregnancy, more unwanted pounds, and the same lack of attention, another birthday rolled around and I asked my mom to gift me a spa day. She babysat, and I got some pampering time alone… and it was amazing! In fact, I felt so great, I took my children, then 2 and 4 years old, out to pick out gifts for themselves! Birthdays are for celebrating, and I wanted them to feel as great as I did. And it became a fun tradition that we (and child number 3) have enjoyed ever since!
This year, though, I gave my kids a gift that will keep on giving: They each received their very own wallet, and will be getting important life lessons on earning money, saving money, and giving a portion of it back to our community. I'm learning these lessons now myself, creating a healthier relationship with money through reading, research, consulting experts, and building healthier financial habits. It's the same process I went through that first time I asked for a birthday gift (learning about receiving and self-care), and when I committed to losing my last 65 pounds (learning to eat clean and build healthier habits around food). I know that growth and change is a lifelong process, and if we embrace it – and do it with purpose! – we can truly achieve great things and live our best lives.
So that's my word for this year: PURPOSE. I want to live this year "on purpose." I found my purpose and my passion over the past six years beginning on the day I committed to eating clean, and now I am using all of the tools that enabled me to change my diet and create healthy habits (and healthier kids!) to pass that knowledge along to you. Living on purpose means thinking about the rest of my life in the way I have learned to think about food. Each Friday over the past five years has had one consistent component: planning. As many of you have heard me say, each Friday I sit down and plan the next week's meals so I can spend the weekend enjoying myself, baking with the kids, or shopping and prepping food with them for the following week.
This year, it just so happens that my birthday fell on a Friday. I had this very strong desire to plan a year out for StayBasic in a way that is very visual, so my husband installed a corkboard on an entire wall of my office for planning! I As I  mentioned, I did not accomplish all I wanted to on my birthday, but I did slowly and methodically plug away at it over the weekend. It was like a painting I kept coming back to. And Monday morning, when I sat down to work, I felt clarity. I knew the three things that I needed to accomplish, and I did them.
So "purpose" is my theme for the year, and I am claiming the next 52 Fridays as "making purpose possible."
Here is what that will look like:
1. Start the day with exercise.
I have gotten pretty good at making time for yoga, even when I can't get to class, but there is nothing like the energy of a class full of other people with their own intentions. When I start the day with exercise, mindfulness, and community, the rest of the day feels easier. Yoga gets all of this in at once!
2. Plan our family's meals.
Continuing to plan the week's meals is key because it is what changed my health, helped one little picky eater broaden her horizons, created a whole family of happy salad eaters, created the time to have family dinner every night of the week, and allowed me to love my time in the kitchen. And as a working mom of three, the planning part still makes preparing food all week long feel easier, cheaper, and (ironically) more carefree.
3. Plan StayBasic.
What I find as a creative entrepreneur is that I go-go-go, deliver, then go-go-go and keep on going. At times I can't engage you and the StayBasic community at the level that I want to, mostly due to the time it takes to go-go-go. All of that will change when I transform my meal planning strategies into business planning strategies. With a plan, you just don't go-go-go; you prioritize items that move you forward toward your goals, and you stick to them. I have experienced it with food. I even experienced it in my design business! Over my birthday weekend, I began to envision the next 6 months using my fabulous new wall-sized bulletin board. I am planning a year of life-changing goodies that I create for busy mamas, and clear breaks that I take for myself and my family! Each Friday I will spend time with my planning wall and figure out what things need to get done the next week to make my big plan possible. And getting into solid habits around work makes me so excited because I will be able to pass everything I know about clean eating on to you through this blog, the magazine, emails, e-books, classes, and lots of new ways I've dreamed up (stand by!)…
4. Spend time on money (some adult and some with kids)
Friday will have a much-needed bill paying/budget making moment. Kate Northrup refers to a "money date" in her book Money: A Love Story. I am looking forward to this time in a way I never imagined was possible! Part two of this is allowance pay time. I have been thinking long and hard about passing great money beliefs onto my kiddos. My husband and I came up with an allowance amount based on age (50 cents a year to be exact). The kids will be paid the full amount every Friday, and will give back a third in "family taxes". We will put that third in a jar and watch it grow, and gift it to a non-profit that we choose together.
5. Plan fun!
Such a full week deserves a celebration! A good friend asked me what my image of fun is and I said hula hooping with my kids. But who knows what that may look like next week? Maybe a family picnic at the beach, or a salsa-dancing date with my husband.
Why am I so obsessed with planning?  It is so easy to get wrapped up in the everyday stuff and look up one day to see time has passed. So my birthday gift to myself is thinking out my year. Each Friday, I will check in and make my next week's list, and at this time next year I will be able to look back on a year full of purpose and progress.
And as a family, our Friday evenings together will be focused on living on purpose as a family. I'm not quite sure what this looks like yet, though I'm sure my kiddos will help us figure that out… we'll keep you posted! They will surely be fun!