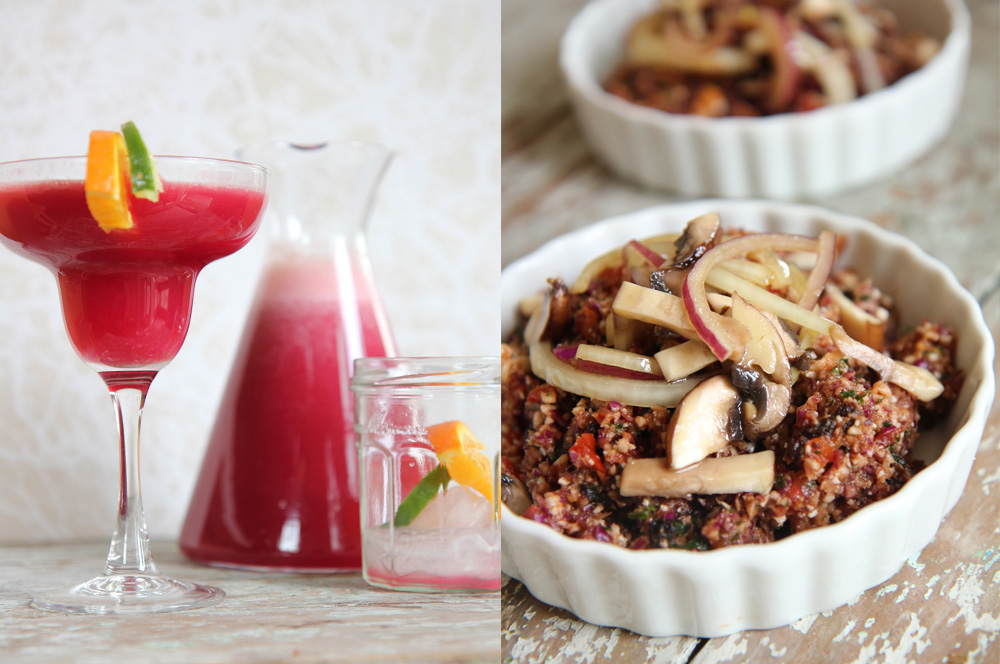 Learning from other cultures
Spring via Spain: Fresh Tastes with a Twist
recipes by Eva Rawposa
Looking to other countries is a great way to broaden your family's palate! And kids of all ages love learning about new places. This month, take a trip to Spain – without leaving your home! To celebrate the season of growth, raw chef Eva Rawposa shares five recipes that give your usual dinnertime fare an international twist. Looking for a new rice dish? Make it from cauliflower, and skip the stove – uncooked, it retains all of the vitamins and fiber for a delicious and nutritious paella or "rice" pudding. Instead of starting with a winter soup, take a fresher turn with a traditional gazpacho or a fennel and grapefruit salad.
Eva tells us about the different rhythm of
eating in Spain:
They don't eat a proper meal in front of the TV. Ever.
They don't take food to their rooms or scarf it down.
They sit, at the table, with family, and have a lively conversation. Sometimes… for a really long time. It's time to enjoy and connect!
After lunch (which is never anything like a PB&J sandwich and is often three courses), they take a siesta (that means it's nap time for the whole country, and most shops and restaurants are not even open!).
They finish working after the nap.
After work, they go to a bar for tapas and more  conversation, where they have a beer or wine and munch on the snacks at the table.
After that, they come back home for a late and light dinner.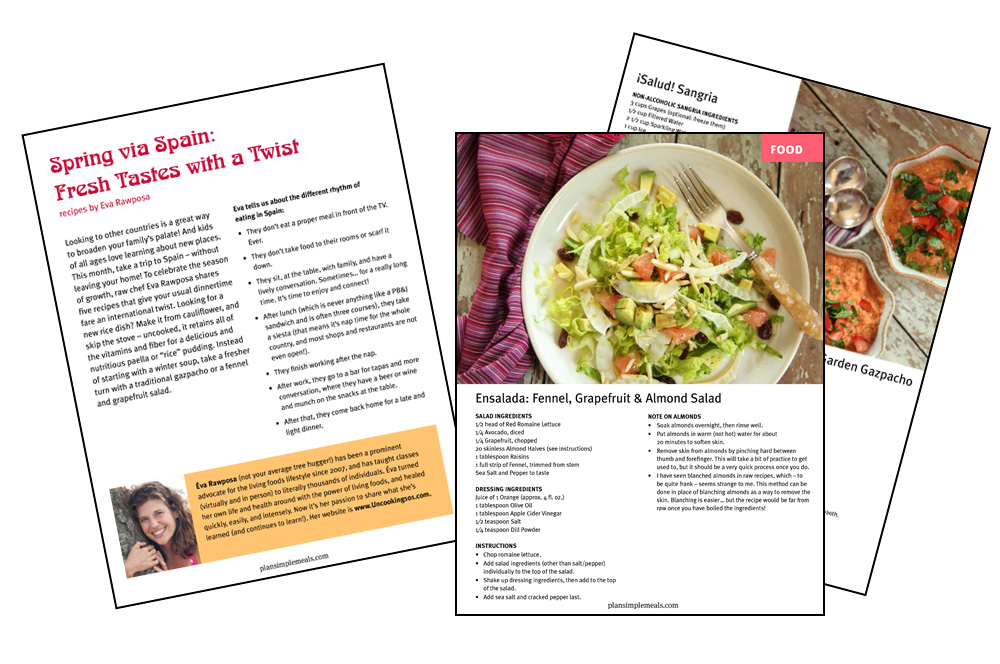 Download the pdf filled with raw vegan versions of some of the Spanish Favorites! The drink is to dye for!!! Just sayin'…
Note: Mix one part paella and one part cooked quinoa. Mix and form into burger shapes. Bake or sauté in Olive Oil for some amazing veggie patties your kiddos will love!
Éva Rawposa (not your average tree hugger!) has been a prominent advocate for the living foods lifestyle since 2007, and has taught classes (virtually and in person) to literally thousands of individuals. Éva turned her own life and health around with the power of living foods, and healed quickly, easily, and intensely. Now it's her passion to share what she's learned (and continues to learn!). Her website is www.Uncooking101.com.