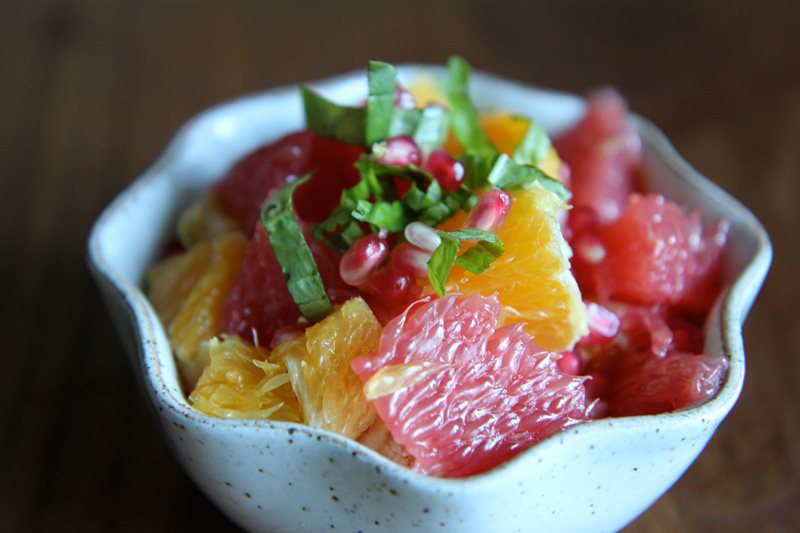 Grapefruit and Pomegranate
Fall has not quite arrived in Boston. The air is definitely a bit crisper and the days a bit shorter, but most of the leaves are still green. So it was a huge treat to be invited three hours north in New Hampshire last weekend.
We saw some amazing colored trees and went on long walks with the children through the forest to enjoy them. When the adults were preparing food, the children, even the 3 year olds, got to explore the grounds on their own, which is so nice coming from the world of busy streets!
We all tried our luck with an axe to help add to the house's firewood supply. The days were wet, so the routine was walk, fire, eat – repeated 2 or three times.
The first morning we were there my friend made breakfast. One of the things she made was a grapefruit, orange, pomegranate and mint salad that her mom used to make her. I made it this morning using basil instead of mint, since that what I had on hand. So good! And such a good combo at this time of year!
I did a little searching on these ingredients this week. Livestrong has a great overview on the benefits of both grapefruit and pomegranate.