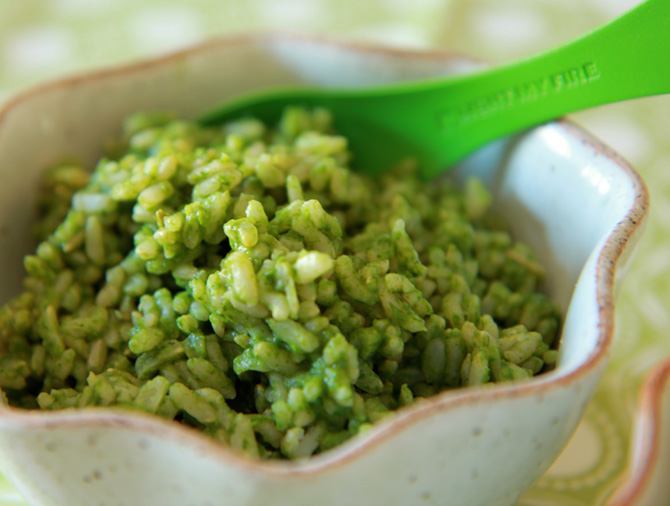 Getting creative with rice
When I have rice on the menu, it usually has a twist to it! My go-to rice is short-grain brown rice, but I also have fun with brown rice medleys, wild rice and black rice. I also love quinoa and millet, and sometimes make combinations. I don't want to hide veggies, but who can argue with making rice more nutritious?
Here are a few ways I get creative with rice:
Green Rice: Cook 3 cups of rice. Blend a bunch or box of organic washed spinach, a clove of garlic, and salt to taste in your high-speed blender and blend until smooth. Toss with rice.
Nutmilk Rice: This is inspired from rice I had in the Caribbean that was cooked in coconut milk. Make nut milk (see below), leave the pulp, and use it instead of water in cooking rice. My absolute favorite type of nut to use for this recipe is Brazil Nuts.
You may be thinking, "who has time to make nut milk!" Here me out, it is super easy!
Soak nuts for a few hours. You can even put them in water in the morning and return to them when you are ready to make dinner.
Blend one cup of nuts with 3 cups water.
I add a pinch of salt and a spoonful of raw honey.
This is enough to pair with 1½ cups rice.
I don't strain it when using it to cook rice. (I do when I want to drink the milk.)
Gamasio Rice: This is inspired from my children's Waldorf School where it is the snack in Nursery every Monday. Gamasio is a combo of salt and sesame seeds. You can actually buy it mixed and ground at most grocery stores, but if you have sesame seeds, coarse sea salt and a mortar and pestle this is a great way for children to help make the meal. I also sometimes mix sea veggies, like kelp, into the mix.
In this case you make the rice or grain as usual but with little or no salt, and add the sesame, salt and possibly sea veggie mixture after it is made.