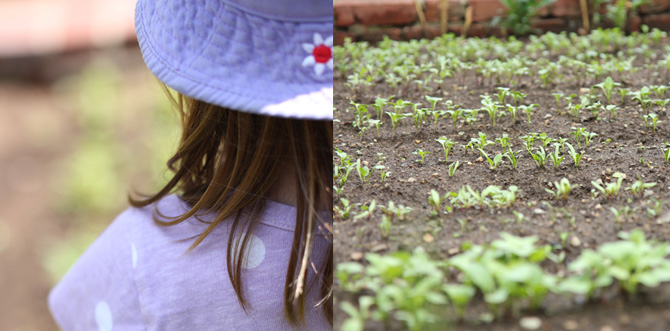 Eating Local and Saving Forward
In late spring, I always start to think about locally-grown food. Of course, it is a time in New England where there isn't much yet, but there is a promise of food to come.
It is also a time when moms start to block out the summer and the chatter at school pick–up is about summer trips and good camps.
But what I have learned in more recent years is it is a really good time to also do some long-range food planning, so that I can have more local food year around. This was not a train that I jumped right on, after all, I can get anything I want year round at Whole Foods, but you can actually taste the difference! And it's cheaper!
So what does this look like? I make a list of ingredients that grow locally (within a convenient pick-up distance, or with reasonable cost for drop-off at our house) and that are important in our family. Then I figure out when and where I can get them, and I put those dates in my calendar. After all, summer gets busy!
Here are 10 things I like to get lots of when I can. Looking at the list, I realize they are all foods that are really best eaten organic, so I really appreciate knowing where they come from.
Strawberries (for freezing and jam)
Blueberries (for freezing and jam)
Raspberries (for freezing and jam)
Cabbage and Carrots (for fermenting)
Basil (for freezing pesto, for drying)
Tomatoes (for chopping and freezing, also to make sauce or salsa to freeze)
Cucumbers (for pickling)
Peppers (for freezing… I use them in my cheezy kale chips) [LINK TO RECIPE]
Kale (chop small and freeze for soups, or dehydrate for kale chips that last a few months in an airtight container)
Corn (take off the cob and freeze)
And here is how I go about the logistics:
I look up dates of when different items are in season (via google).
I look up local pick-your-own farms, and put a few outings in the calendar. It is a lot of work to pick a full basket of good berries, and I feel like that gives some perspective to my kids.
I also put some dates in my calendar to order bulk – if you have a farm share you might get this option, and farmers at farm stands or farmers' markets might also be able to accommodate this if you ask a week in advance.  Farmers love to know they can sell what they harvest!
Then I put some dates in my calendar to be home in the kitchen. Fresh veggies go bad quickly so you need to make time to chop or cook if you want to make jam or tomato sauce.
And last but not least, I make sure that we eat our way out of the freezer in May, and I try not to buy any frozen items that we don't need, so the freezer is ready to be filled!
I talk a lot here about my calendar – it's a lifesaver! It doesn't matter what you use – a big blotter-type calendar (your local print shop will have cheap generic ones), a smaller wall calendar, a print planner you tote around in your purse, a digital calendar on your phone, or even a small notebook will do. My personal favorite is none other than google calendar — it is free, portable and we have a family calendar for these types of dates (great for accountability!).
Using a calendar and making it part of your daily rhythm is key to making improvements and creating new habits. It simplifies things, keeps you on track, and even inspires you as you check it each day and move toward your goals!