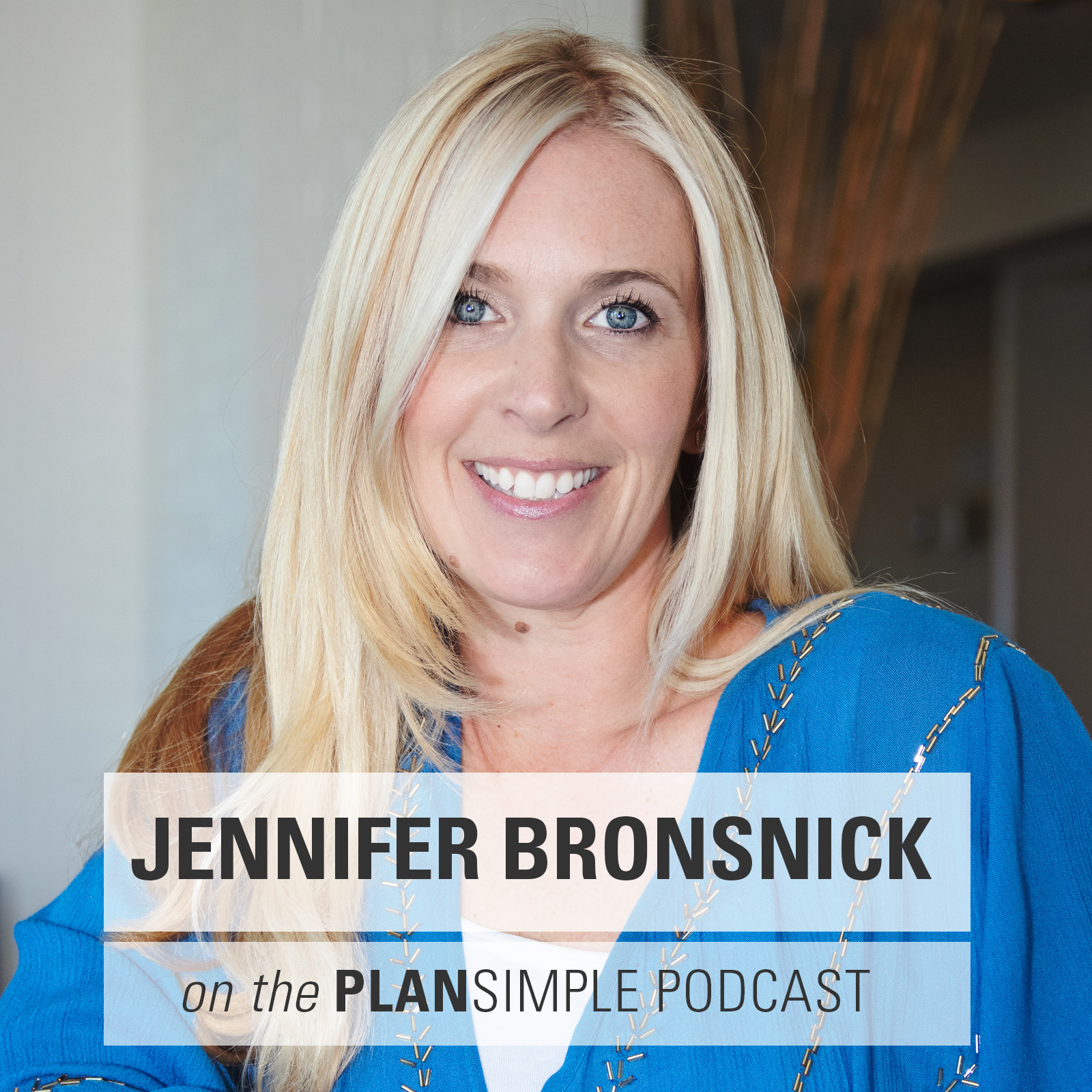 Anytime we can gain a sense of compassion for others and other people's view point, as well as ourselves, we feel so much better.
- Jennifer Bronsnick
Compassion by Design with Jennifer Bronsnick
On this episode of the Plan Simple Meals Podcast, I'm really excited to talk with Jennifer Bronsnick, a mom coach and human design specialist. Not sure what human design is? I didn't know either, but it's pretty amazing.
We actually start by Jennifer explaining human design. She says it's pretty straightforward: "How can you get out of your head and tune into your intuition and tap into your gut, that inner knowing, that inner voice so that your life path unfolds just how it should be." Human design is a tool that helps you find out what you're here to do, what your life purpose is. And helps you make decisions that are in alignment with your soul rather than doing what we think we are supposed to do.
She talks about the different types within human design. In the links below you can see how to get your chart read to figure out your type. Jennifer talks about how running charts for family members provides insight into family dynamics and how people work together.
We talk about:
Sleep to help prevent burnout and how different Human Design types need different sleep

Knowing your own early burnout cues

Understanding our own nutritional needs, based on bio-individuality or listening to yourown body and what works for you

Mindfulness as a tool, including EFT (tapping), meditation, and guided self-hypnosis

The option of saying no

A reminder that you are enough: "You are not alone, you're doing a good job, you are strong and you are enough"
BIO
Jennifer Bronsnick, MSW, LCSW is passionate about supporting individuals to heal from burnout and families to be resilient. As a mother of three daughters under 9 and a survivor of postpartum depression and anxiety, Jennifer knows exactly how challenging life can be. She also knows that there is hope for all of us and with accurate information, support and inspiration that everyone has the capacity to thrive.
Jennifer's years of clinical experience as a social worker, her training in Mindfulness, Human Design, EFT and other healing modalities gives her the unique ability to guide individuals on their path to health and wellness. You can also learn more about Jennifer at www.themindfulfamily.com.
LINKS
The FLOW Planner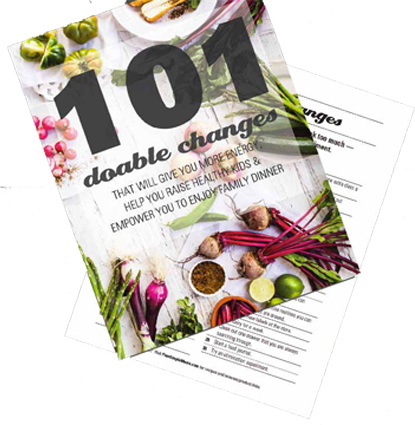 Choose from the changes above or download a list of 101 Doable Changes we made for you.
Doable Changes from this episode:
WORK WITH YOUR TYPE.

Your Human Design type can give you so much insight into your purpose and what you need. I'm fascinated by the idea that different types have different sleep needs! While it isn't the answer to everything, it's another tool to help you make decisions in alignment. Check out Jennifer's website or the link she suggested to get your chart read and learn about your type.

TRY TAPPING.

EFT is a healing tool that uses tapping on certain points in the body. If you've never tried it, consider adding it to your tool box. Use the links above to get the basics on tapping. Then commit to tapping every day for a week. If you've tried tapping in the past, but let it fall away, try adding it back into your day.

LEARN TO SAY NO.

Jennifer talks about how different types are better able to respond to different types of questions. Generators work better with yes or no questions while projectors work better with invitations. Either way, listening to your gut and practicing saying No to things that you don't want to do is a powerful way to avoid overwhelm. This week, practice noticing how you feel about a request, question, or invitation and then respond accordingly, whether the answer is Yes or No – indecision is exhausting!