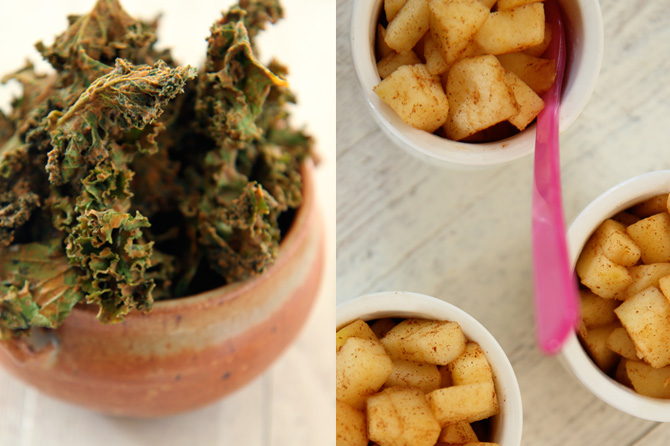 All in a day. Family focused.
I have 3 kinds of days.
1. Part mom. Part work. No sitter for kids. Some school.
2. Work focused. Sitter for kids. Small mom tasks.
3. Family focused. No work. No sitter.  No school.
5 people need three meals no matter what kind of day I might be having, so I thought I would take a look at how I do that in each instance.  This is part 2 of a 3 part series. I am skipping to number 3 and will return to 2 next!
Family focused. No work. No sitter.  No school.
Usually this means it's a weekend or a vacation day. Most of the time we have one "busy" weekend day — meaning we get out, hike, see friends, go to a music lesson, run errands. Keeping our meals simple on busier days helps keep the day's flow simple. We always have one down day, and on this day I make more time to be in the kitchen. The weekend is also a great time to go out of my comfort zone in the kitchen – experiment with a new ingredient, make a recipe I have never tried, or cook for guests.
This was Sunday.
6:30
Treat myself to an early yoga class while Papa rises with the kids. On my way out I washed a bunch of black beans (at least 6 cups) and left them to soak.
8:00
This is Papa's day to make breakfast.
Pancakes and fruit for the kids and a green juice for mama (juice tastes even better when some one else makes it for you!)
After breakfast
The kids play – they practice instruments, read books, make forts, go outside, have a friend over. It is a messy day — I have to let go of my need for order in the house. The grown-ups usually find plenty to do too – go through mail, laundry, reading, yard projects – you can imagine, right? At some point, I plop myself in the center of things with a cup of tea, a stack of cookbooks, my laptop (for googling), and a piece of paper to tackle a little meal planning for the week.
Noon
Lunch was a big salad and a "clean out the fridge" moment. It is one of the only meals where we all eat a slightly different thing, in the name of not wasting food!
On these laid-back days all three kids tend to be pretty mellow and not too needy (interesting, right?), so the afternoon usually lends itself to me being in the kitchen. My goal is to do a few things that move me forward in my quest to feed my family well during the busier weekdays that involve working, spending time with the kids/driving, and remembering to take care of myself.
So I spent an hour in the kitchen and here is what I did:
Cooked the beans in the pressure cooker. I did not season them because I planned for them to be a part of 3 meals – a simple bean and rice dinner, taco night, and an ingredient in vegan "un-meatballs" Italian style.
Cooked some brown rice (for dinner, but also to have leftovers for the week.) My 7-year-old is still a huge fan of rice with cucumber and radish or edamame and carrots as a salad in her lunch.
Made two batches of my banana muffins. This time I added vegan, grain-sweetened chocolate chips. These almost get better with time, so make enough great snacks to last a few days!
Washed and dried some leafy greens so they are ready for action in the fridge. – well, the lettuce and spinach made it back in, anyway – at the last minute I was inspired to make some kale chips so I quickly blended the veggies and seeds that make my "cheezy" sauce, put the kale in a big bowl, and massaged it with the sauce. I filled 4 dehydrator sheets and set the dehydrator for 6 hours.
Thought about making a new variation of a chocolate sweet treat, but decided a break was more important.
Cleaned my mess.
5:00
Return to the kitchen after a game of checkers and some time in front of the fire.
I spent 20 minutes getting dinner ready.
I seasoned a portion of the black beans, that I had cooked earlier, with cumin and sea salt.
I warmed the brown rice.
I washed some lettuce, sliced some radishes and cucumber, and made a salad that I dressed with lemon, olive oil, dulse flakes, and sea salt.
I diced a few apples for warm cinnamon apples that we ate for dessert with cashew cream. We don't always do dessert after dinner, but on Sundays, I look forward to it! (This is also in StayBasic Magazine Issue 2)
5:30
We eat dinner and dessert. We talked a lot about the week to come – mostly what we look forward too, but any worries that we might have too.
6:30
One of the grown-ups cleans. The other shuffles the kids upstairs to bath and get ready for bed. The walk up the stairs is the signal that the kitchen is closed (for kids anyway, though I also try to be done for the day.).
7:30 – 8:00
Everyone is in bed! I checked my calendar for the week and looked at my food plan just to make sure I have what I need, and to make sure any grocery runs that I will need will fit into my days — if it seems tight, I put it in my calendar.
This kind of day usually means it's Sunday or a snow storm. But Saturdays can also look this way if we let them. These days are like a huge out breath in our week. And they are really important to the plant-infused, made-from-scratch concepts that I want to pass along to my kiddos.
Oh and this quiet, cooking, playing and being day, can literally be blocked out on your calendar, just as a soccer game or work meeting.