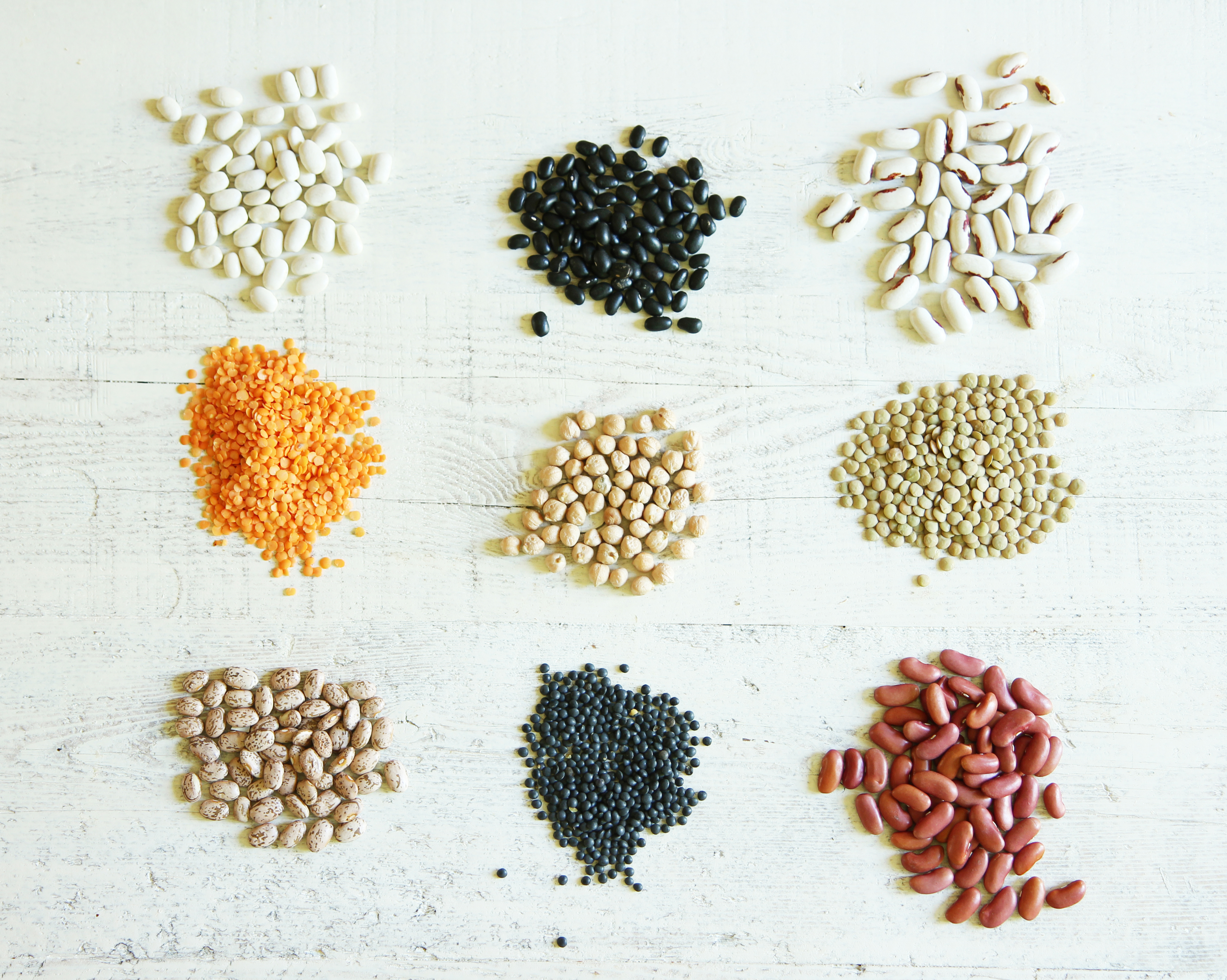 It's really easy to reach for a can of beans, but it is just as easy to rinse, soak, sprout, cook and enjoy the benefits of fresh dried beans.
It just takes a little planning….
Rinse, Soak, Sprout

All beans need to be rinsed and sorted to ensure you remove the few pebbles or bad beans missed in packaging. Just put the dry beans into a colander and run them under water, then gently run your fingers through them and remove anything that looks like a pebble or bad bean.
Lentils do not need to be soaked unless you want to sprout them (making them easier to digest), in which case you may soak them for 20 minutes.
All other beans need to be soaked overnight.
Once beans have been soaked, return them to a colander and let them sit for a few hours. When they sprout small tails, they are ready for cooking.
Cook
If you are using dried beans instead of canned to make a dip, a salad, or even for an ingredient in cake, cook them in plain water.  Two cups of cooked beans equals approximately one 14 oz. can.
A simple and delicious way to make beans the main meal is to sauté an onion in olive oil; after five minutes add a diced tomato. Once this mixture is cooked (it will turn a deep orange color), add beans, water (or vegetable broth) to cover, cumin, and a pinch of salt.
Lentils are very quick to cook; other beans can take up to two hours in a pot. Pressure cookers cook beans in about 12 minutes and use less water or broth than a pot. I highly recommend that every family invests in a pressure cooker!
Plan
Soaking and cooking beans on the weekend is a great way to ensure that you have something healthy and hearty on hand during the week. If you make them plain, you have the flexibility to add them to salads or soups, make a dip, or bake a cake during the week.
Making beans may take some time, but you don't have to stand over the pot, so you can read with your kids, make dinner, or check email while beans are cooking. In New Orleans, Red Beans and Rice is a Monday tradition because at one time that was wash day.
If you plan your meals, you can also plan for a variety of beans.
To get really fresh dried beans try local farms, the bulk isles of health food stores, and we love www.ranchogordo.com for special varieties!