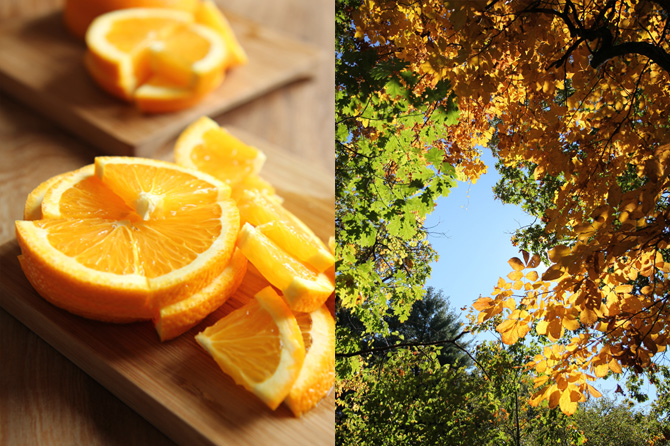 … don't we all get them? The afternoon is a time when I feel hungry and more likely to make poor choices. It's also a time when I am more likely to give my kids anything they want, forgetting that a yummy dinner is just a few hours away.
Here are a few things that have worked for me:
Stock your house with lots of fruits and veggies every Sunday, so come busy weekdays there are plenty of healthy choices around. Wash and chop veggies so they are easy to grab. When your kids get home from school, put some chopped veggies on the table so that's what they'll reach for.
Embrace green smoothies. Make extra in the morning, so when you are getting hungry before dinner, you have something to sip on. Do this one simple thing for yourself. Don't force your kids to drink them if they don't want to, but invite them to have a sip or a glass. I know kids who battle vegetables at dinnertime, but love a smoothie made with spinach, apples and other fruits.  And I guarantee that if mom drinks her special green drink everyday, most inquisitive kids will want to try one too.
Make baked goods or raw treats that are full of hearty grains, nuts and seeds. My grandmother used to keep cookie tins full of chocolate chip cookies. The cookies were amazing, but so was the experience of popping open the tin. On a rainy weekend, bake extra and place them in a tin that your kids can grab from.
Here are five snacks that your kids will love –
and you will also feel good about eating!
1. Date Taco
One of my kids' favorite snack, super simple. I slice a few dates, and take out the seeds. The kids stuff them with their choice of nuts. Dates…
are a good source of fiber
are antioxidant rich
have no added sugar – they are naturally very sweet and my go-to sugar substitute. Stuffing them with nuts does help absorb the sugar.
are naturally low in moisture – what you see is what was picked, so choose dates that are plump, glossy, and only mildly wrinkled, and avoid ones with sugar crystals
2. Fruit Smoothie with Cashews
I have never been a milk person, even in my cheese and yogurt days. But something I hear a lot is that people add milk and yogurt as the liquid to make their smoothies creamy. Nut milks, coconut water, or just filtered water are great substitutes for dairy. My go-to smoothie for my kids is banana, berries, coconut water (or filtered water), dates, and a heap of soaked cashews.
3. Carrots and Hummus
Sometimes I cut up veggies and put them on the table in the afternoon, so as the kids are running around, that is what they grab. If they have had a particularly busy day, I also put out hummus or my sunflower seed dip, so there is something hearty for them to eat. Our favorite dippers are carrots, cucumber, radishes and baby tomatoes. Whatever is not eaten for a snack gets included in dinner.
4. Frozen Treats
There is something special about frozen treats. Popsicles and Banana Candy are also good choices. Frozen Chocolate Bananas are also a fun thing to make.
5. Cut Up Fruit
As a mom, I am always trying to pair fruit with something else, like my Banana Muffins, but the truth is fruit is a fabulous snack in itself! It is a gift to love fruit and that is what I try to remember if I get complaints from the peanut gallery! If you are in a rut you can try something like salad people, but something that I had to learn the hard way is that food does not always have to be "special".  As we parents take our family on a healthy food journey, I find that guilt does come up when kids report that everyone else is having candy, at least it can for me. But we are giving our child amazing tools that they will some day thank us for.
I also find that after school, my kids need lots of water. And so do I! You know when time passes and all the sudden you realize that it is time for a pickup? At that moment, try to think – have I hydrated today?
Do you have any favorite snacks?